SKS Ayurvedic College is one of the Best Ayurvedic Hospital in Delhi NCR serving the nation from last 18 years. We are among the top CCIM approved BAMS College in Rajasthan and to achieve this feat we have put on rigorous hard work, dedication and experience collectively. At SKS we firmly believe that there are three keys to success simplicity, patience and compassion. We have been able to achieve the feat of being the Ayurvedic College in Haryana by strictly using these three keys of success.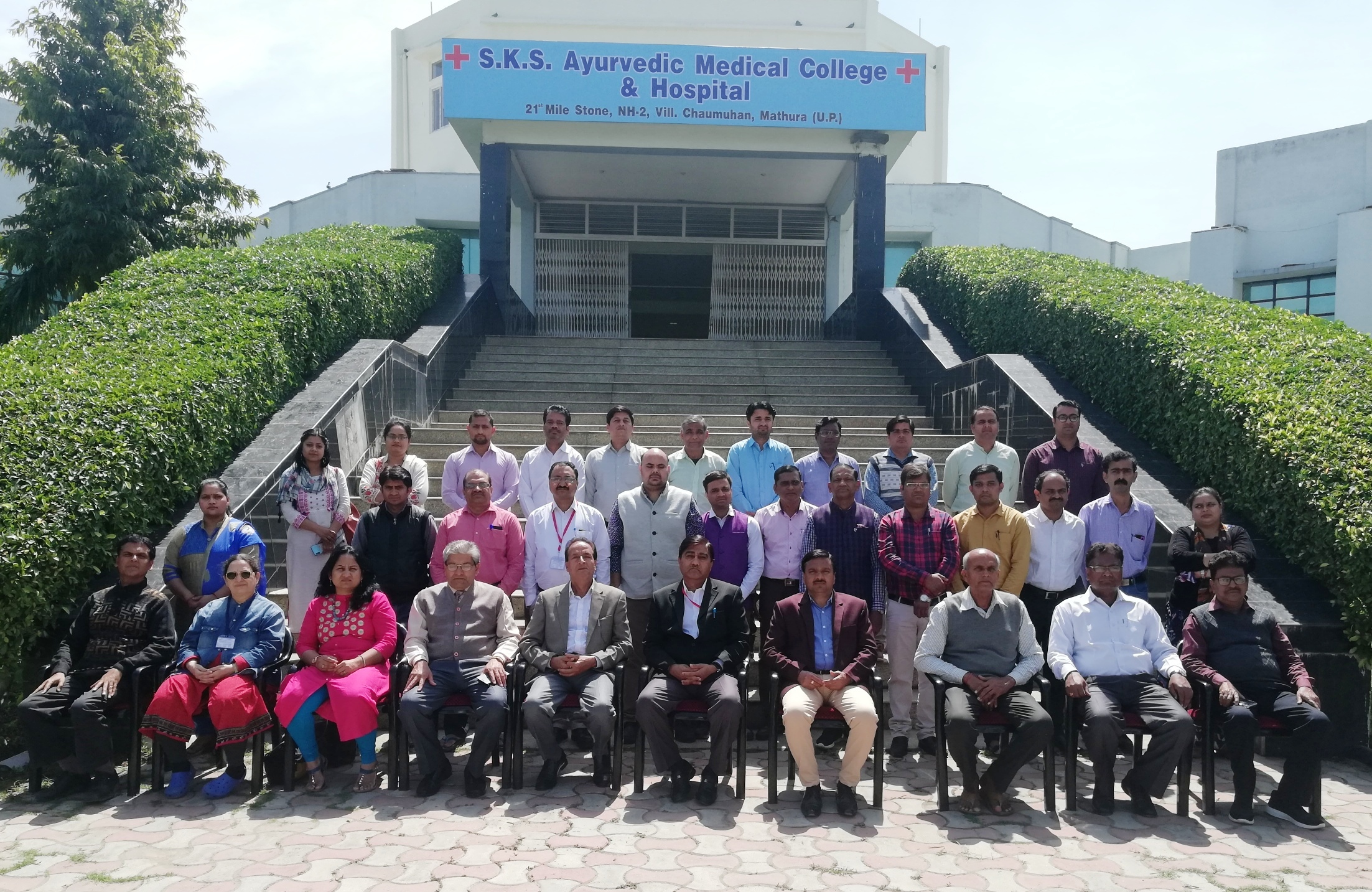 Simplicity: Simplicity lies at the heart of SKS Ayurvedic College & Hospital. We believe that simple is harder than complex. It is hard to remain simple than to remain complex. We are simple in various manners. We follow simplicity in character in manners and style but yet we do not lack in providing any of the facilities to our students. We provide one of the lowest fee structures of Best Private BAMS Ayurvedic College in Rajasthan to make it simple for students to get admission in their dream course and college. Simplicity lies in our manner, behavior but not in our teaching methodology. The teaching staffs at SKS Ayurvedic College one of the Best Ayurvedic Hospital in Delhi NCR are highly qualified and experienced. They are well qualified but yet simplicity lays in their behavior hence guiding students to remain knowledgeable yet simple.
Patience: Medical profession without patience holds no meaning in it. We at SKS Ayurvedic College & Hospital one of the best and CCIM Approved BAMS Ayurvedic College in Rajasthan impart education and teaching in such a manner that they maintain their patience even in harsh medical situations. We equip our students with the social skills along with educational skills during the course of five years and six months. Students are taught to have good attitude towards the suffering patients while they are on duty.