Since SKS Ayurvedic Medical College and Hospital started its temporary operations as the best COVID Hospital in Uttar Pradesh, the college has helped many families save the lives of their loved ones. We are not only receiving queries from patients in UP, however, but many patients are also reaching us for inquiring about the COVID Beds availability at our facility. Most queries are from neighboring states, Delhi NCR and Rajasthan. Because of our facilities and the utmost care given to the COVID patients, we are recognized as the best COVID hospital in Rajasthan.
If you are willing to enquire about the COVID-19 bed availability at our facility, then please feel free to contact us at +91 9997-995-865 or +91 9997-995-868. Our COVID-19 Helpline Number is available 24/7 to answer your queries.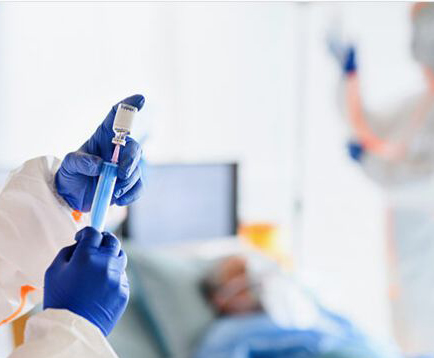 Best COVID Hospital in Alwar Offers Following Facilities Just in Rs. 6000 Per Day (T&C Apply)
A set-up of 100 premium beds, all can be placed in ICU/HDU and comes with consistent oxygen supply
COVID-19 patient will be kept under the 24/7 supervision of M.D. Doctors and trained nurses
BiPAP and Ventilator facility to take care of mild and emergency cases respectively
Healthy and nutritious meals especially cooked for COVID-19 patients to boost their immunity at no extra cost
The best COVID Hospital in Bharatpur is equipped with basic amenities for round the clock monitoring and utmost care  
Check out the Our Optional Facilities
Other than these facilities, only we offer the following optional facilities to the patients among the list of COVID-19 hospitals in Rajasthan.                    
Advance Ayurvedic Therapies
Physiotherapy Treatments
We request you to please share the above-mentioned 24/7 Active COVID-19 Helpline Number with your loved ones, family, and friends to let them aware of the Best COVID Hospital in Rajasthan. SKS Ayurvedic Medical College and Hospital is here to offer the best services at minimal costs.