In the last few days, the country has gone through the worst time of the COVID-19 period. Due to the shortage of oxygen supplies, many COVID-19 patients died and many are still struggling hard to fight this battle. The situation is getting worse day by day. To help the people overcome this situation, SKS Ayurvedic Medical College and Hospital has decided to convert its department into the best COVID Hospital in Uttar Pradesh. Since colleges are shut due to the increasing coronavirus cases in the state, the college comes forward to help the COVID-19 patients in the state.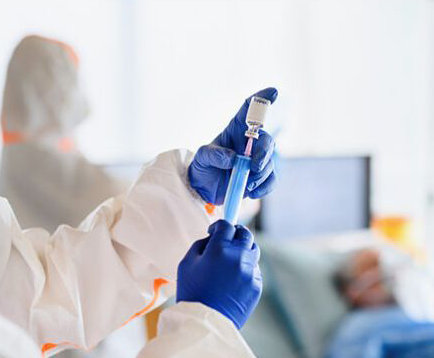 SKS Ayurvedic Medical College and Hospital is sited near a small village in Mathura, Chaumuhan. The college has started its operations as the best COVID Hospital in Delhi NCR. A total of 100 beds are installed on the campus. All are well-equipped with oxygen facilities and placed in ICU/ HDU with round-the-clock monitoring facilities. Therefore, if you know someone in your family or friends struggling with COIVD-19 and need a bed with adequate oxygen supplies, then share this post with them. We are one of the private hospitals listed in the list of COVID 19 Hospitals in UP and aims at conferring required facilities to the COVID-19 patients at the most affordable costs.
Check out the facilities offered by the best COVID Hospital in Delhi NCR
Highly trained nurses and M.D doctors for patients care
BiPAP facility at no additional cost
24/7 available ventilator facility for emergency patients
Nutritious 8-tier meal specially prepared for COVID-19 patients at no extra cost
Clean washroom and bath facilities to main hygiene standards  
The best COVID Hospital in Uttar Pradesh is well-furnished with basic facilities that a COVID patient needs. If you wish to enquire more about the facilities and treatment cost, contact us at +91 9997-995-865 or +91 9997-995-868 for a free consultation. Your all top COVID Hospital in Near me queries will get resolved by just one call.