Physiotherapy is one of the courses you can pursue your good health. It's because physiotherapists generally focus on areas of treating illnesses affected by physical discomforts in individuals. Generally, yoga & Physiotherapy aren't a part of the BAMS course. But SKS Ayurvedic College is the only and the best Ayurvedic College in Haryana that gives students access to these facilities. It's an additional benefit that students will get after admissions. Do you wish to know more about these facilities? If so, then read the blog for detailed information!
Check out Physiotherapy Facilities | Best Ayurvedic College in Haryana
Yoga facility for ultimate recovery
Physiotherapy sessions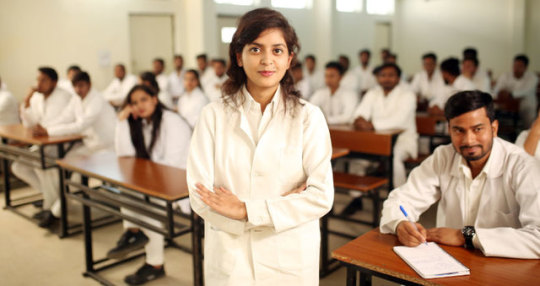 Now, let's get into the details to find out more about these facilities!
Yoga Facility for Ultimate Recovery
At SKS Ayurvedic College, we aim at preparing the students for the real world. Along the BAMS course and theoretical practices, we also train students with the basics of Yoga & Ayurveda. At our yoga facilities, students will learn yoga asanas & mudras that works best with Ayurvedic practices. After BAMS course admission in Haryana, students will learn more about techniques that help in real life.
Physiotherapy Sessions
Physiotherapy is the best method to cure people physically by doing some physical exercises. Based on the research by the best Ayurvedic Hospital in Haryana, we can say that it's one of the ancient science of curing humans physically by doing some physical activities. We have the best facilities to treat patients and equipment to train students.
Bottom Lines
SKS Ayurvedic College offers the best yoga & Physiotherapy facilities for the student studying here. If you wish to benefit yourself with any of these facilities, you must apply for admissions. SKS Ayurvedic College is the best Ayurvedic College in Haryana that also offers direct entries other than NEET. Get in touch with the college authorities for more information about the admissions.