SKS Ayurvedic Medical College & Hospital is one of the best  BAMS Ayurvedic Colleges in UP with an expertise in the field of Ayurveda. It is situated right along NH 2 with excellent rail and road connectivity and at a comfortable distance from Mathura.
We are among the best Ayurvedic hospitals in Rajasthan/ Haryana approved by department of Ayush, Government of India, New Delhi , Affiliated to D.r. B.R Ambedkar University, Agra and approved by Govt. of Uttar Pradesh. Students looking for BAMS Ayurvedic Colleges in Haryana can also choose SKS for their bright future as an Ayurvedic doctor. The faculty team of SKS Ayurvedic College & Hospital comprises of highly experienced team of professors each having sheer determination to serve the society.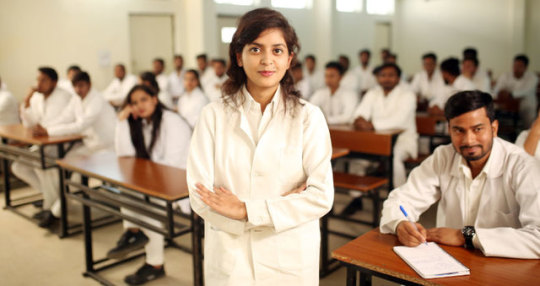 Departments & Labs
The college is well established with all departments and lab facilities. The departments include Rachna Sharir, Dravyaguna , Kriya Sharir to name few. All the departments have been aesthetically designed to cater to the several needs of students.
Apart from the departments & labs , the CCIM Approved top BAMS Ayurvedic College in UP provides a well equipped library with a collection of both classic and modern works of Indian Medicine. Library material is readily accessible to all students, faculty and other doctors of the institution.
Hospital
SKS Ayurvedic Medical College & Hospital one of the best Ayurvedic Hospital in UP/ Delhi NCR has an Ayurvedic hospital with OPD,IPD and diagnostic facility. Patients are served by specialist consultants. We aim at employing a holistic healthcare approach with a motive to purify Mind, Body and soul. We strive hard to make the society disease free with our highly skillful doctors and therapists.
The college has hostel facility both for boys and girls equipped with all requisite facilities along with the healthy 4 tier vegetarian meal.
We warmly welcome students looking for Best private BAMS Ayurvedic College in Rajasthan/ Haryana to come and join us for a better future and be a part in our mission of making the nation disease free.