SKS Ayurvedic Medical College & Hospital is one of the leading Ayurvedic College in UP and today we will help you with the list of top BAMS colleges as we have seen a steep rise in the interest of students towards Ayurveda and its related field. We believe that it is our prime duty to help all those seeking admissions in BAMS colleges in India by listing down top colleges which would keep away students from the confusions coming in their way while selection of Medical College in UP .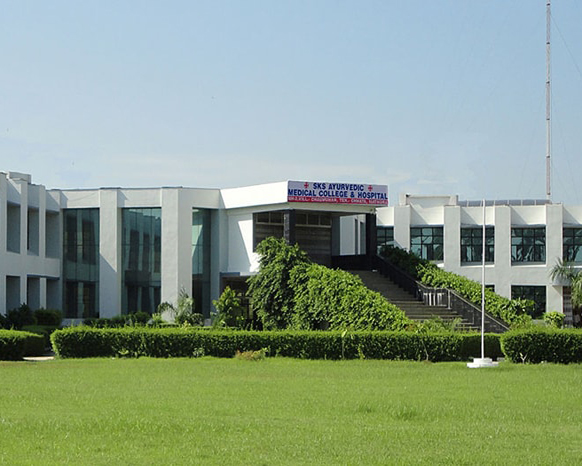 Aligarh Unani and Medical College, Aligarh
SKS Ayurvedic Medical College & Hospital, Mathura
Shree Ram Medical College & Hospital, Meerut
Sri Sai Medical College, Aligarh
Shri Krishna Medical College & Hospital, Varanasi
Doon Medical College, Saharanpur
Dear students, we have made sure to provide you with the best of the colleges in the list, however you are free for any personal reference and inquiries. Regarding fee structure of BAMS in Ayurvedic Colleges you can visit the website of the above listed colleges. Wish you all the best for your selection.
Date of Counseling will be informed to all applicants, so that they have to appear in the counseling.
If a candidate does not appear in BAMS counseling he would not be entitled to admission and seat will be allotted to candidate who is next in the merit list.
We hope to have resolved all your queries regarding the admission procedure however if you still have any doubts or queries we welcome that warmly. Interested candidates can put their queries regarding fee structure of BAMS in Ayurvedic colleges.