BAMS is an acronym that stands for Bachelor of Ayurveda Medicine and Surgery, the premier undergraduate education in this field. The 5.5-year course gives students exposure to academics and other aspects of the medical field. Ayurveda has gained massive popularity in the COVID-era. Its effectiveness is why youths are looking for the best BAMS Ayurvedic Colleges in UP for admission. There are several colleges in the state. Out of all, SKS Ayurvedic College offers the course at the lowest BAMS Course Fee in UP. 
In today's blog, we will give students an overview of the BAMS Ayurveda Course and the facilities offered by the college. But first, let us see the table of content. 
BAMS Course Fee in UP- Table of Content
BAMS Course Overview 
Reasons to Select SKS Ayurvedic College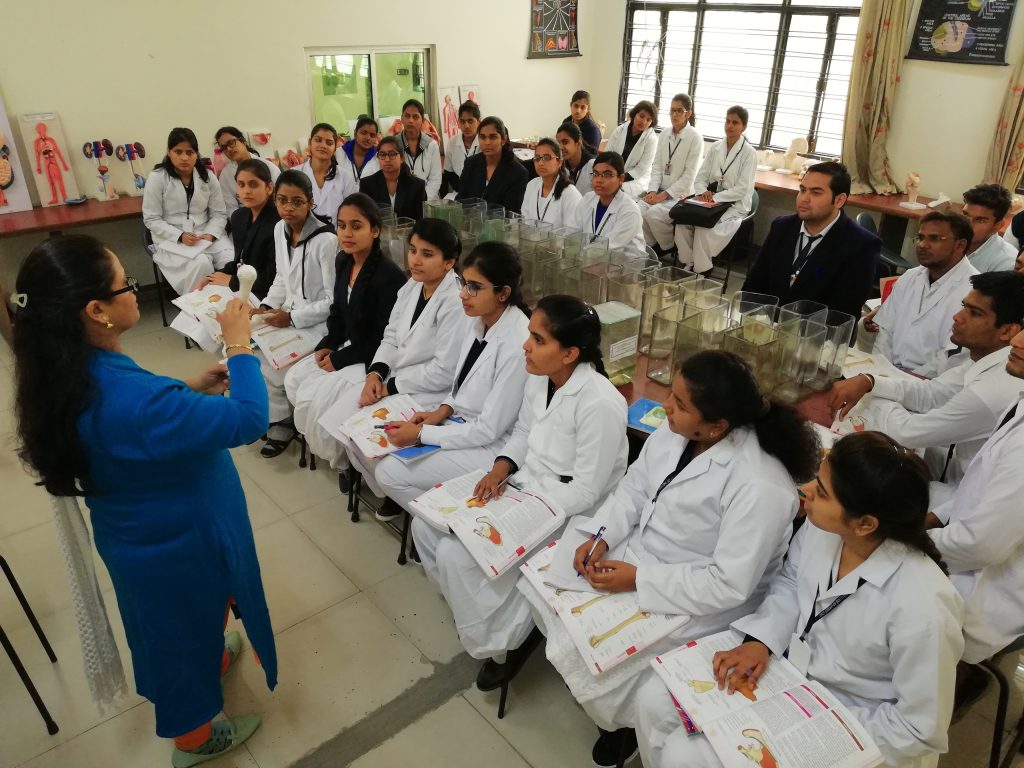 So, let's get started!
BAMS Course Overview
Being the top private BAMS College in North India, we offer a curriculum focusing on modern-day healthcare aspects. We offer a BAMS course which is of 5.5 years duration, including a 12-month internship. There are many reasons to select SKS Ayurvedic College for admission in BAMS College in India. But an internship is one of the many reasons. If a student chooses SKS, they will get an excellent opportunity to practice their knowledge and skills in the clinical setting. 
Reasons to Select SKS Ayurvedic College
According to the current trends, most of the students of BAMS courses come from across the country and abroad. Its significant credit goes to the facilities we offer. Following are some reasons that make us a popular choice for admission.
We offer modern infrastructural facilities to our students 
We provide herbal garden facility where students will learn the art of preparing Ayurvedic medicines
We also have a pharmacy which give students a platform to learn the basics of Ayurveda
During the COVID-time, we have converted one of our departments into COVID care facility 
We have highly trained teachers and doctors to give students real-time experiences 
Conclusion

SKS Ayurvedic College is one of the most popular choices for admission at the lowest BAMS Ayurveda Course fee in UP. We are a place where everyone dreams of studying, learning, and benefiting from the Ayurveda's skills.