SKS Ayurvedic is one of the best CCIM approved BAMS Ayurvedic Colleges in UP providing quality education since its inception.  Dear students we can understand your confusion even after getting admission in the college. The questions during confusion go like this – will I get quality education, Will the college help me to get good job and all that.  Calm down take time and read this blog.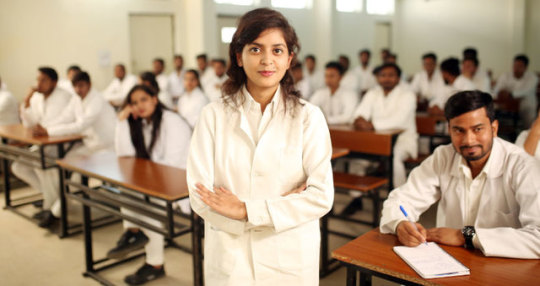 Qualified team of faculty
SKS Ayurvedic Medical College & Hospital is one of the top BAMS Ayurvedic Colleges in Haryana having a dedicated team of faculty. The entire team is dedicated towards their profession and work with a single motive to become the torch bearers for students.
State of the art infrastructure
SKS Ayurvedic Medical College & Hospital facilitates students with state of the art infrastructure in a serene environment suitable for the teaching & learning process.  We are one of the best choices for students seeking For getting admission in BAMS Ayurvedic Colleges in North India hence we make sure to provide students with all the facilities requisite for their education.
Labs & Laboratories
SKS Ayurvedic College and Hospital has technology integrated labs to help students to have hands on approach under an able guidance. All the labs have been aesthetically designed to help students in their practical knowledge of the subject. We are one of the top CCIM Approved BAMS Ayurvedic colleges in Delhi NCR with more than tons of books on the Ayurveda and related branches.
Herbal Garden
We have a large herbal garden with thousands of plants with medicinal value and important for the practical study of Ayurveda.