A career in the medical field is the most sought after, and presents a vast amount of opportunities to candidates to make a perfect career. Medical entrance exams are considered as toughest entrance exams that offer gateways to get admissions in the prestigious medical colleges of the country. One of the most prestigious among all is SKS Ayurvedic Medical College and Hospital that ranks on list of best Ayurvedic College in Haryana.  Getting admission to any of SKS Group of Institutions surely brightens up your chances of getting ahead with competition and a step towards a successful career.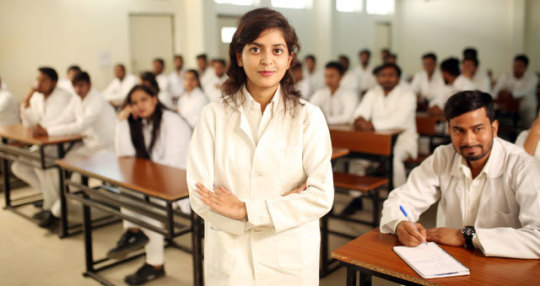 A few benefits of studying in best Ayurvedic College are given below,
Significant Career Opportunities –
Almost every student after completing their schooling faces the prospect of choosing a career path that is most suitable and growth oriented. If you're opting for ayurveda as your medical profession then it can surely bring forth a tremendous amount of career opportunities. However, after getting admission to any of SKS Group of Institutions, be it's our BAMS Ayurvedic Colleges in UP or BAMS Ayurvedic Colleges in Rajasthan half of the task is done.
We have best and experienced faculties along with superior quality study material at our institutions to give you proper guidance and make a bright future ahead.
Status and Respect in the Society –
The profession of medical is one of the most respected one and doctors are looked upon with dignity and admiration by everyone. Doctors make significant efforts and take hardships to achieve success and due to this fact their opinions are taken with serious consideration. The profession is regarded in high esteem and doctors are considered as an epitome of honesty, morality and dedication.
Doctors from our institutes command respect from all corners of society, it surely is one of the best and most suitable profession choices. This is why students from states like UP and Rajasthan choose us for Ayurvedic College Admission in Rajasthan. Apart from this, another factor that makes us students' first choice is our BAMS Ayurveda Course Fee structure.
One of the most challenging professions, Medicine provides you with the opportunity to working with people. So, if you are passionate about helping people then the study at Ayurvedic College in Haryana to fulfil all your dreams.