SKS Ayurvedic College & Hospital is one of the top choices for students looking for Best Ayurvedic Hospital in Delhi NCR and to support this fact we have several points to share with you that set us apart.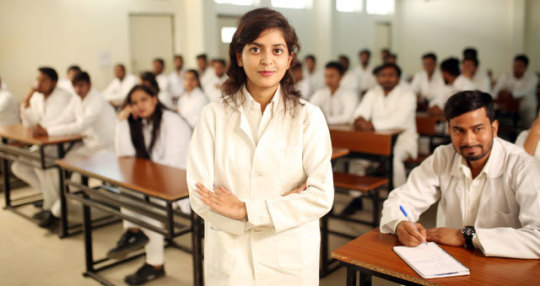 Best Location, Infrastructure & Campus
We at SKS one of the Ayurvedic College Admission in Delhi NCR have a high quality infrastructure as per Central Council of Indian medicine with huge campus area, number of quality laboratories, multi specialist Hospital which provide key parameters of education to Medical students. The infrastructure has been meticulously designed to help students continue their study under the peaceful and serene environment of Nature.
Highly Experienced Teachers & Doctors
We are associated with well experienced Teachers in the field of education & research, so that students may get experience from them for the service of diseased people. Teachers at SKS one of Best Ayurvedic Hospital in Delhi NCR are the backbone of the institution. We take pride in ourselves for having experienced and dedicated team of faculty with us.
Well Equipped Labs & Diagnostic Facility
We provide end to end support for education by highly qualified Faculty and following the approved syllabus by CCIM New Delhi. We are a CCIM approved college and we believe that it is very important for students to have hands on approach in order to learn things in a better manner.
Quality OPD & IPD Facilities
This Institute has quality lab which provide high quality Drugs for the Hospital to ensure effective treatment.