BAMS at SKS Ayurvedic one of the Best Private BAMS Ayurvedic College in UP is an undergraduate Ayurvedic degree having a duration of 5 ½ years including a compulsory one-year internship programme. The degree programme covers the study of modern anatomy, physiology, principles of medicine, Botany, ENT, principles of surgery etc. along with comprehensive study of key Ayurveda subjects.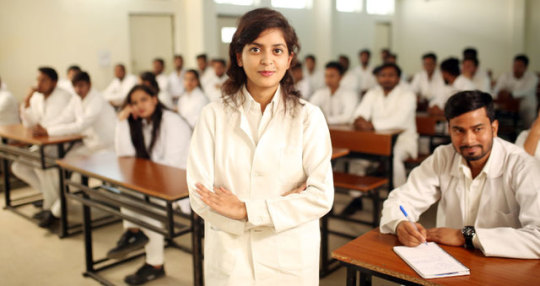 Features
The programme at SKS one of the top private BAMS College in North India is approved by the Central Council of Indian Medicine (CCIM) which is a national governmental body that observes the Indian Ayurvedic education system.
We run a hospital too within the campus, with all departments operating from the hospital
On successful completion of the B.A.M.S. programme from one of the best ayurvedic hospital in up the medical practitioner is called as an 'Ayurvedacharya'
We facilitate students by combining various therapies which can help them to add value such as Panchakarma, Yoga, Ayurvedic dietetics, Counselling, Physiotherapy, etc., by doing additional diploma/certificate programmes available in the campus.
SKS one of the Top ayurvedic college in UP provides complete education by renowned scholars in Ayurveda to the students. Starting from the history of Ayurveda, Sanskrit language, Ayurvedic philosophy and Anatomy to study of herbal drugs, metals and minerals, preparation of medicine, treatment of various ailments, surgery, orthopedics and rejuvenation therapy – very varied subjects are part of the comprehensive programme.
At SKS Ayurvedic College, all teaching activities are run under the supervision of qualified and experienced faculty along with eminent guest faculty. Our college is approved by department of Ayush Government of India, New Delhi recognized by Central Council of Indian Medicine. We are proud to be among the Best Private BAMS Ayurvedic College in UP . The college is currently well equipped with 3 departments, extensive library and requisite laboratories.