SKS Ayurvedic College one of the top ranking BAMS Ayurvedic College in Mathura Agra region takes pride in itself for producing the competent Ayurvedic professionals. Doctors are considered as the backbone of the society. We at SKS one of the best Ayurvedic hospital in UP feel satisfied when students passed out from SKS serve within and outside India and have secured a good name in the medical profession. Students turned into Medical professionals from SKS Ayurvedic College are competent, well mannered and kind hearted. At SKS one of the top Ayurvedic College in UP we have left no stone unturned for the students pursuing BAMS Course , each and every facility from academics to residence is provided to them.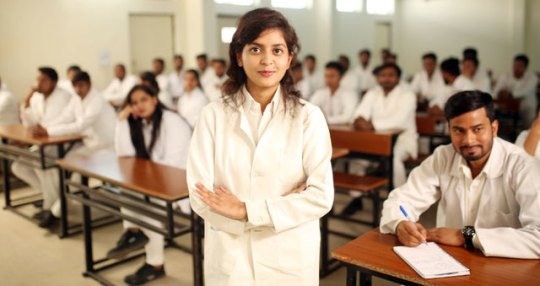 In the age of cut- throat competition most people are likely to develop some health issues which in turn require good competent and kind hearted professional doctors to cure. At SKS Ayurvedic College one of the CCIM Approved top BAMS Ayurvedic College in Mathura Agra we do not only aim at producing well trained doctors but also a personality who cares about the well being of the society and for whom medical profession is an obligation more than a profession. Our motto is to produce professionals for whom serving the society is the top most priority . Ayurvedic doctors passed out from SKS one of the best private BAMS Ayurvedic college in UP are encouraged for caring people without the side effects which are caused by molecule based drugs. Thus an extensive training is required to produce such competent professionals.
We are one of the top ranking BAMS Ayurvedic college in UP having a state of the art herbal garden which is used for producing natural materials such as plant and food ingredients to make potent medicines. Apart from inculcating quality education at SKS Ayurvedic College we also aim at inculcating strict guidelines on purity, safety and efficacy right from the beginning of BAMS Course. Students are also taught about conversion of nutrients into body.
We take pride in ourselves for being the top ranking BAMS Ayurvedic College in Mathura Agra Region and also in the fact that we are able to serve the nation and the mankind by producing well competent doctors. Students seeking admission in top ranking BAMS Ayurvedic college in Rajasthan or nearby locations from Mathura can visit SKS for their bright career. We have proudly produced medical professionals from the region around Rajasthan as well students coming from other locations. Thus students seeking Ayurvedic College Admission In Rajasthan can confidently choose SKS for their bright glorious career as an Ayurvedic doctor.