SKS Ayurvedic Medical College & Hospital is one of the top choices among students for conferring a box full of modern facilities at the most affordable fee structure of BAMS in Ayurvedic Colleges. Are you considering SKS Ayurvedic College – one of the most recognised BAMS Ayurvedic Colleges in UP for admission in the upcoming 2021-22 academic sessions? If yes, then continue reading the post for your benefit. 
Prior admission to top ranking BAMS Ayurvedic Colleges in UP,  students must need to aware of the facilities, infrastructure, course overview, BAMS Ayurveda Course fee in UP to ensure that they are picking the best college.Let's have a look at the facilities we confer!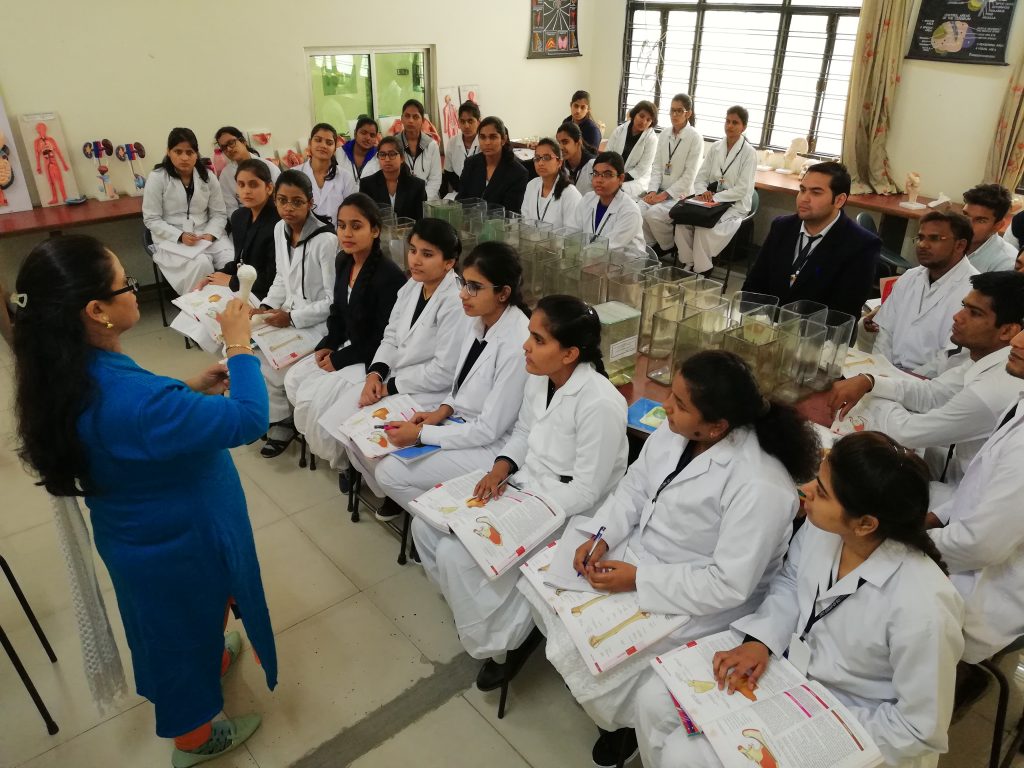 We have fully functional departments & laboratories
SKS Ayurvedic College is one of the top BAMS Ayurvedic Colleges in North India, and its entire credit goes to the modern facilities we provide at the most affordable BAMS Ayurvedic Course fee in UP. We offer different departments equipped with modern machines and equipments to make sure our students get quality learning experiences.
We give the best clinical experiences to our students
Being the BAMS Ayurvedic Colleges in UP, we take pride in announcing that we have a strong network of highly experienced faculties at our campus. With classroom teaching, we additionally confer all such modern facilities that are needed to provide the quality clinic experience to our students, all at the most affordable BAMS Ayurvedic Colleges in UP.
The college is also associated with top-class hospital facilities to give students real-time learning experience. Now, coming to our modern hospital facilities, it is served well by trained hospital staff and specialists, and adequate attention and care to confer to the needy patients.  These are only a few facilities offered by the SKS Ayurvedic College at the BAMS Ayurveda Course fee in UP to benefice our students.