SKS Ayurvedic College facilitates a specious herbal garden having several medicinal plants, species, and herbs which offer direct benefits to students in understanding the basics of Ayurveda medicines. There are several facilities that students will get if they choose SKS Ayurvedic Medical College and Hospital in 2021 for Ayurvedic college admission in Rajasthan, and herbal garden is only one of them. Let's give you a brief of some facilities that students will get at the lowest BAMS Ayurveda Course Fee after becoming a part of the SKS family. So, let's get started!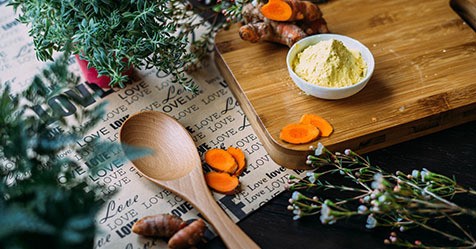 As per ancient Indian texts, Ayurveda is believed to be a healing science that Indian Sages received from God themselves. Its main focus is on maintaining the health and well-being of an individual by employing practices that prevent diseases. Having its origin in India is the reason why students from all across the globe wish to study Ayurveda from India, and especially from SKS Ayurvedic College which is one of the top BAMS Ayurvedic Colleges in UP.
Why You Should Choose SKS for Ayurvedic Degree in Rajasthan?
We aim at integrating basic science with Ayurveda to serve society in the best possible manner
Our main focus is on preparing our students to become qualified doctors who can serve the community with the low-cost and effective treatment
We want to give equal learning opportunities to every child offering modern facilities at an affordable Fee Structure of BAMS in Ayurvedic Colleges
Our hospital facilities are recognized all across the nation and rewarded with Best Ayurvedic Hospital in Delhi NCR title.
We run advanced laboratories to help students learn the basics of Ayurveda with proper research, and allow them to experiment for effective practical training.
For more information about the other facilities that students will get after Ayurvedic College Admission in Rajasthan, feel free to visit our website now.