Ayurveda has found its origin in India thousand years ago, we have been using Ayurveda since then to treat various diseases. Like Ayurveda SKS Ayurvedic Medical College & Hospital, one of the top BAMS Ayurvedic Colleges in UP which is also a isolation Center for Corona Virus Covid 19 Patients in Uttar pradesh has also found its origin in India and now through our quality education we are striving hard to find a small place in your heart.
Today with the aid of Ayurveda and teachings by one of the best BAMS Ayurvedic Hospital colleges in UP, we plan to help you in your fight against Novel Corona Virus via this blog.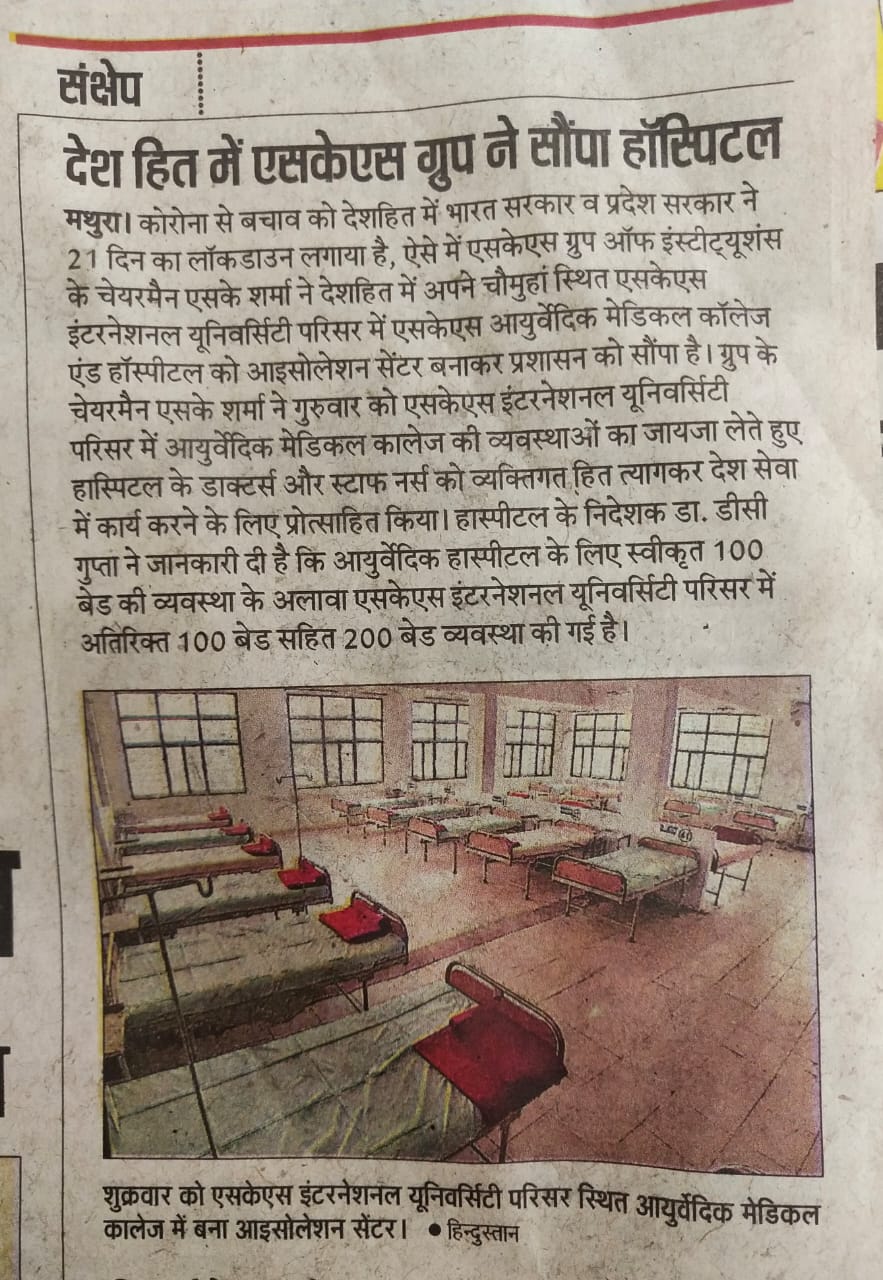 • Dear all the studies have found that Ayurveda helps to develop body immunity that helps to combat Corona as well as various other diseases.
• They claim that ayurvedic herbs such as tulsi, cinnamon, black pepper, shunthi (dry ginger) and raisins, and daily yoga, are important tools to enhance the immunity of the body to harmful viruses. You won't be surprised if we tell you that we at SKS are one of the top choices for students looking for BAMS Ayurvedic Colleges Admission in Rajasthan that we have a state-of-the-art herbal garden with all the requisite herbal trees and plants within our campus.
The ministry's protocol outlined and included steps for the creation of a strong immune system: drinking warm water, practicing yogasana, pranayama and 30 minutes of meditation every day. All of our college's in-house physicians recommend you get the most out of this time by practicing Yoga.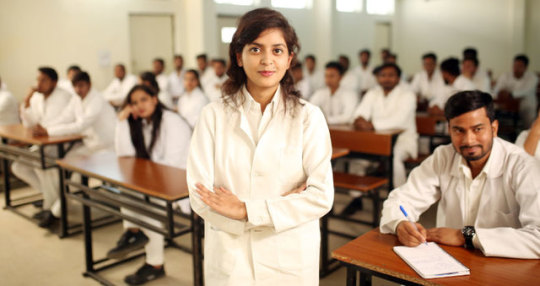 •Fifatrol, a multi-drug mixture of traditional Ayurvedic medicines and herbs such as mrityunjay rasa, sanjeevani vati, tulsi and giloe, is available at one of the best Ayurvedic Hospital in Rajasthan.
Dear students we know that you need to be interested in knowing the BAMS Ayurveda course fee in UP at SKS after knowing all these qualities about your SKS, so we suggest you hold down for such information or visit our website.