Ayurveda is an ancient medicine system native to the Indian subcontinent. In the present scenario, Ayurvedic medicines share a global presence as an alternative medicine approach. Ayurveda consists of two words, i.e., āyus, which meaning "longevity", and the second one is Veda, which means "something related to knowledge" or "science", as per the Sanskrit language. If we take reference of the top ranking BAMS Ayurvedic College in Rajasthan, the earliest literature on Ayurveda appeared in India during the Vedic period. In this era, Susruta Sahita and the Charaka Sahita were considered among the most influential works on this traditional medicine system.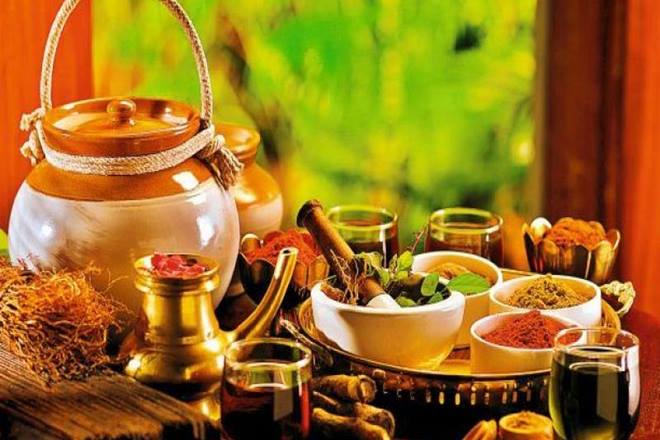 Our Mission
Being one of the best BAMS Ayurvedic Colleges in Rajasthan, our mission is to give skilled and knowledgeable Ayurvedic practitioners to society.
We work to facilitate the world's best infrastructure and facilities to our students
We work consistently for the development of the Ayurvedic education 
We enable our students to research distinct aspects of Ayurveda to serve the humanity
We work to established as the centre of excellence other than one among the top-ranking BAMS Ayurvedic Colleges in UP
As time passed over the following centuries, many Ayurvedic practitioners had identified varied medicinal practices and surgical procedures for curing diseases. SKS Ayurvedic College is one of those names. The college shares a reputation for being one of the most recognized BAMS Ayurvedic Colleges in North India. The college gains popularity as a prestigious centre for delivering quality education in Ayurveda, Haryana, and Uttar Pradesh.
For admissions to the top ranking BAMS Ayurvedic College in Rajasthan, follow the guidelines shared on the website. If you are having any queries/doubts about the admission procedures, course details, and fee structure of BAMS in Ayurvedic Colleges, please feel free to contact us immediately. We are more than delighted to welcome you as a valuable part of the SKS family.