It has been rightly said that "prevention is better than cure" and Ayurveda is always there to help you remain healthy and happy. For students seeking admission in Ayurvedic College Mathura we warmly welcome you at SKS Ayurvedic College & Hospital to come and join and get the chance to know the deep meaning of Ayurveda and how it cures. We are one of the Top Ranking BAMS Ayurvedic College in UP serving the nation and its people right from the beginning.
Today through this blog we will help you know some of the home remedies with the help of Ayurveda.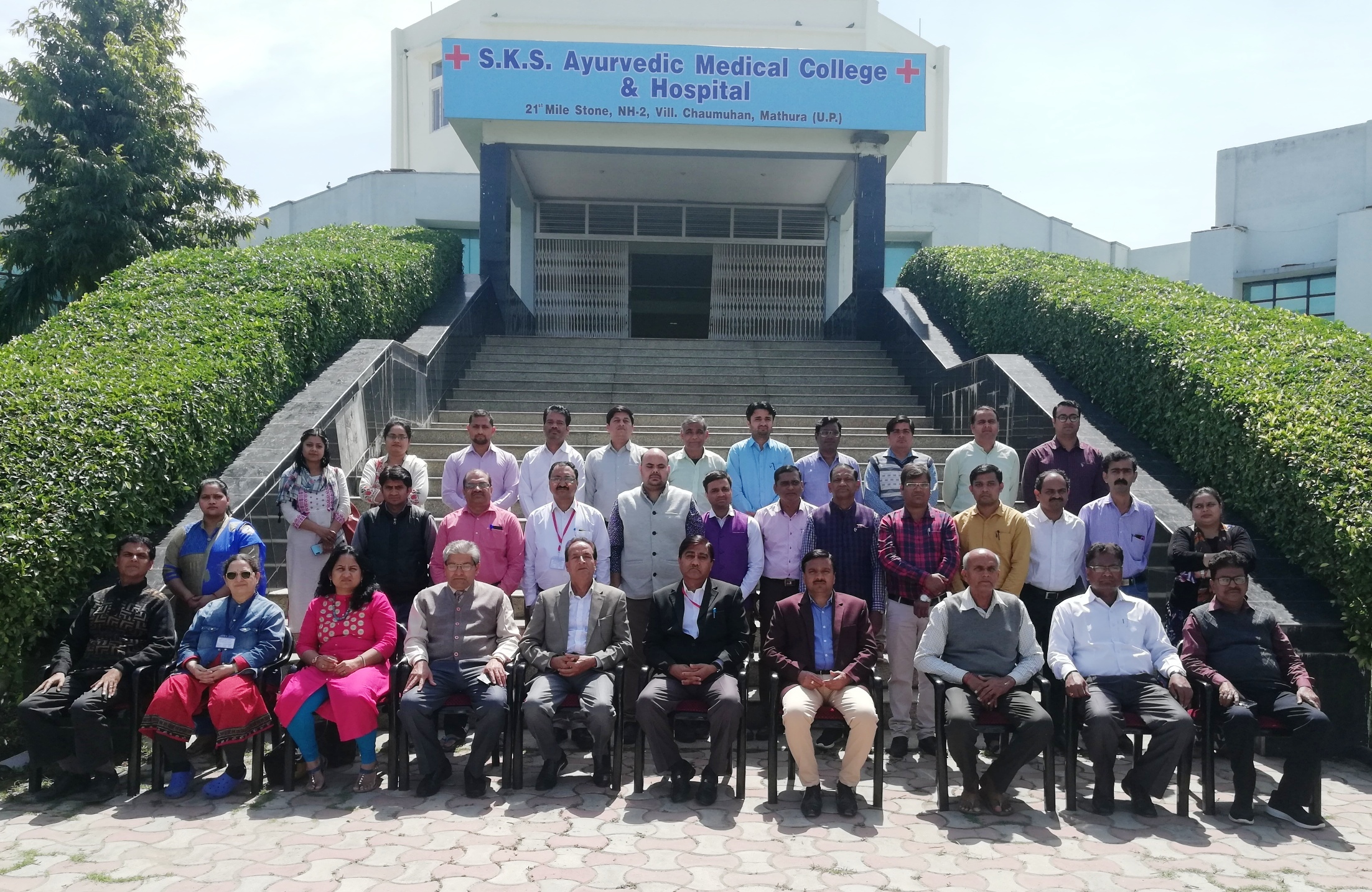 FOOD HABITS
Food habits are the key factors behind our good health. The healthy we eat healthy we live. Light and hot foods should be preferred during winters. Acknowledging the importance of good health we at SKS one of the Best Private BAMS Ayurvedic College in UP serve healthy, hygienic and fresh 4 tier meals to all the students living in hostels, besides this we also facilitate students by providing the facility of canteen within the college premises that serves tasty yet healthy foods to all the visitors and students.
Spices which produce heat such as cardamom, ginger, turmeric etc. should be consumed in proper amount during winters. To help students get the benefit of natural ingredients we have a state of the art herbal garden which has more than hundred plants related to herbal importance and medicinal benefits.
When it comes to living conditions and lifestyles self massage on a daily basis with warm oils are advised to all our esteemed readers and students. We at SKS one of the top CCIM Approved BAMS Ayurvedic Colleges in UP believe that our success depends on your happiness and prosperity and your happiness depends on your good health hence we make sure to share valuable points with you that will help you remain healthy and prosperous.
Ayurvedic medicines cause no side effects and hence we believe that the knowledge of Ayurveda should reach to every corner of the nation thus we invite application for admissions from students who are looking for Top Ranking BAMS Ayurvedic College in UP to come and join SKS to get the best of the learning experiences.