We are back with the blog for students looking for BAMS Ayurvedic Colleges In UP. The time is to start searching for the college which offers you quality education at one of the lowest fee structure of BAMS Ayurvedic Colleges. However as usual students thinking of BAMS remain in confusion regarding the career prospects after BAMS will it help them earn high salary, will it be worth to choose BAMS when everyone choose antibiotics over Ayurvedic Medicine. SKS Ayurvedic College & hospital is one of the best Ayurvedic Hospital in UP where we believe that there is nothing better than sticking to the most ancient form of treatment i.e. Ayurveda.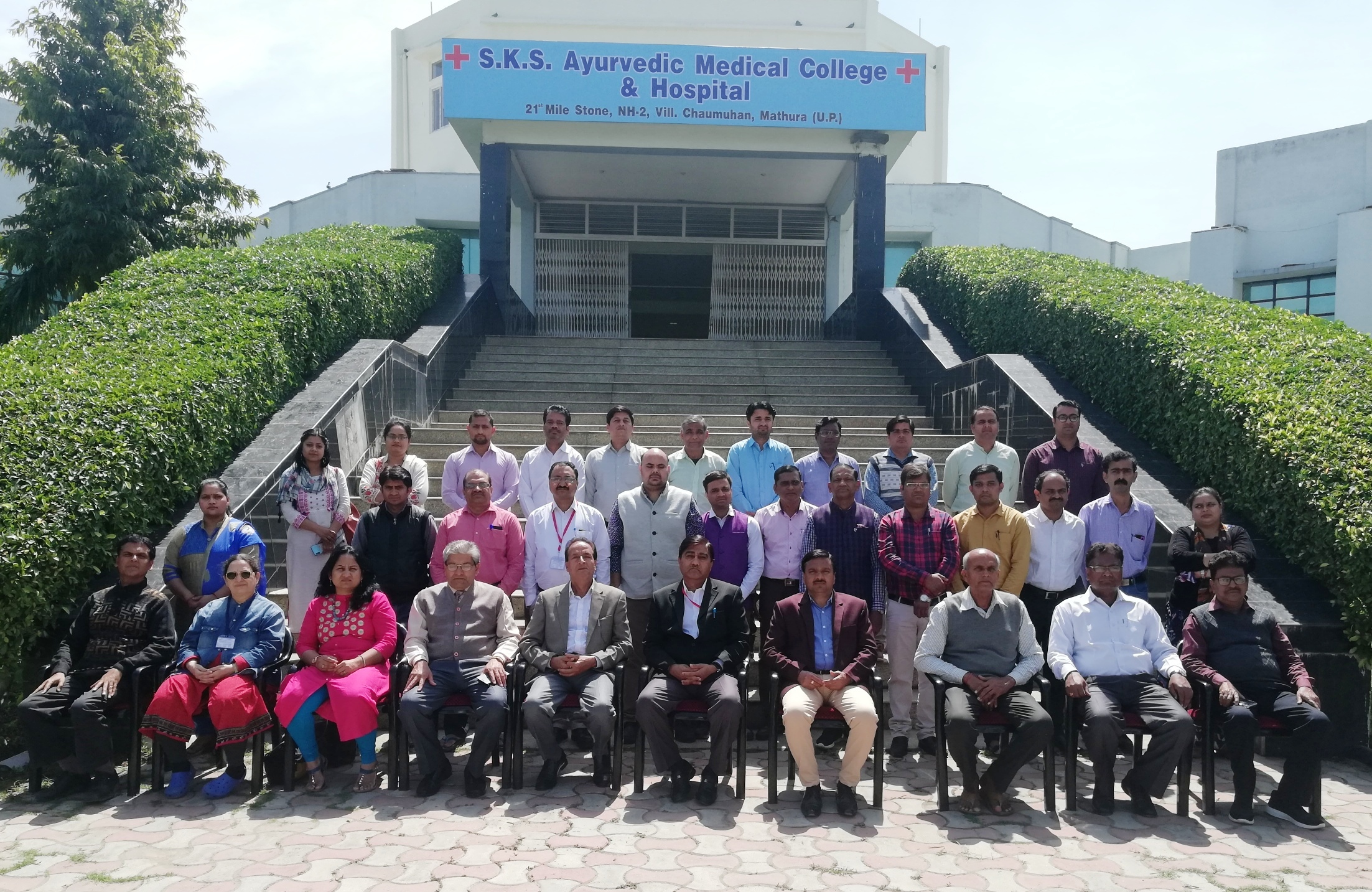 Today we are going to share you some of the career options after BAMS.
Lecturer: Sharing is Good, as much as you share your knowledge the more you gain. Candidates after completing their BAMS can work as lecturer in renowned Ayurvedic Colleges. We invite our meritorious students to be a part of the process of imparting education and give back to the society what we gave them at one of the most affordable fee structure of BAMS in Ayurvedic Colleges in UP.
Therapist : Increasing competition in the market leads to increasing tension which in turn leads to health related issues. To cure all such problem we need professionals with the talent of curing human lives through positive vibes. Candidate after pursuing BAMS from one of the top BAMS Ayurvedic Colleges In UP can opt to work as a therapist either with the coordination of other professionals or as self.
Pharmacist : pharmacy is the most growing field in the age of cut throat competition. A pharmacist can serve to the basic needs of all. BAMS graduate can open their own pharmacy store or can work under stores for better understanding of the world of medicines.
Other options which are available to the BAMS graduate are ;
Sales representatives
Ayurvedic Doctor
Sales executive
Medical representative.