SKS Ayurvedic College & Hospital is among the BAMS Ayurvedic colleges in Rajasthan where we aim at providing the ultimate gift of quality education and qualified Ayurvedic doctor after rigorous and dedicated training of five years and six months. We strongly believe that there cannot be a better gift than education. It has been rightly said that "there's a price to pay if you want to make things better". But what if we say that for gaining quality education from SKS Ayurvedic College you have to pay the price which is just beyond the imagination. We at SKS impart quality education at one of the lowest fee structure of BAMS Ayurvedic Colleges.  The ultimate gift which we provide to students after 5 years and 6 months is something which they have dream of from their childhood.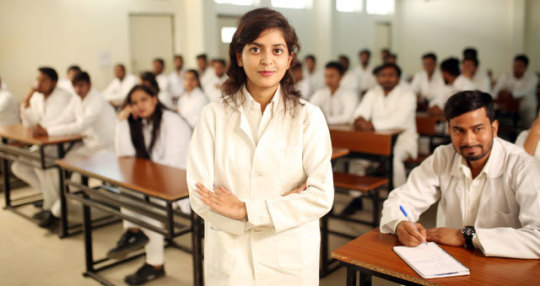 For students looking for best Ayurvedic colleges in Delhi NCR can visit the website of SKS for further details and can judge themselves about the ultimate gift which we provide them and at what cost?
SKS Ayurvedic Medical College & Hospital one of the top Ayurvedic colleges in UP takes pride in itself for imparting quality education from several years back and with one and only goal of producing quality Ayurvedic doctors to serve the society and the nation.
The process of providing ultimate gift requires rigorous training and dedicated efforts continuously for five years and six months. In due course we aim at keeping the motivation level of our students always high so that they don't miss the chance to see their dreams coming true. To keep our students healthy and happy we take care of their hygiene, food as well as their accommodation.
We at SKS one of the best among BAMS Ayurvedic colleges in Rajasthan leave no stone unturned to help our students achieve their dream. We are currently equipped with 3 departments, extensive library and requisite laboratories. To help students reach their ultimate goal of being an Ayurvedic doctor we have highly qualified and experienced teaching faculty to enrich the knowledge of students. The campus of SKS consists of Main Administrative block, hospital, Herbal Garden, canteen and separate hostel for boys and girls.
For students dreaming of being an Ayurvedic doctor without any financial barrier can come and join SKS Ayurvedic College and can obtain the ultimate gift from us of being a qualified Ayurvedic doctor. We warmly invite students looking for CCIM Approved BAMS Colleges in Rajasthan to come and join the process of obtaining the ultimate gift, the gift of something which is priceless.