This blog is meant for students interested for admission at SKS Ayurvedic College, whether they are students looking for Ayurvedic College admission in Rajasthan or those looking for admission in SKS Ayurvedic from MP/Delhi NCR, UP you have the right to know everything about the college.
SKS Ayurvedic Medical College & Hospital one of the top BAMS Ayurvedic Colleges in North India is situated right along NH#2 with excellent rail and road connectivity and it is at a comfortable distance from Mathura. A 20 Minutes bus journey is what it takes to come from Mathura to SKS Ayurvedic Medical College & Hospital. Our College is approved by department of Ayush Government of India, New Delhi recognized by Central Council of Indian Medicine, New Delhi affiliated to Dr. B.R.Ambedkar University, Agra. Approved by government of Uttar Pradesh.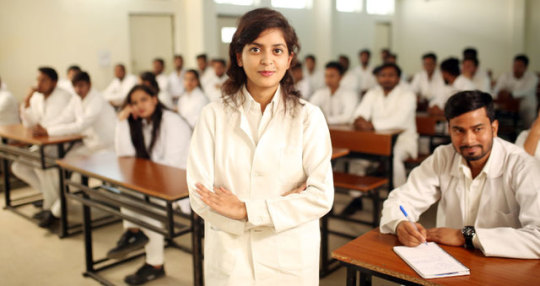 The college is associated with hospital facility where each and every student obtains quality clinical experience along with classroom teaching offered by well experienced, highly qualified and dedicated teaching faculty. Hence students looking for Ayurvedic College in Haryana have got a wonderful opportunity as SKS to pursue BAMS under the able guidance of well qualified teaching faculty that would provide them an edge over other colleges.
We are currently well equipped with 3 departments, extensive library and requisite Laboratories. All the departments at one of the top choice for students looking for Best Ayurvedic Hospital in Delhi NCR have highly qualified and experienced staff to enrich the knowledge of students in undergraduate course of B.A.M.S. SKS Ayurvedic Medical College & Hospital is spread across 5 acres of land. The campus consists of Main administrative block, hospital (both OPD & IPD), College Block, Herbal Garden, canteen & Separate Hostel for Boys & Girls. SKS Ayurvedic Medical College & Hospital has 100 bedded hospitals and a Pharmacy.
Dear students we always believe in the fact that all of you must get the quality education at an affordable cost to bridge the gap between quality education and financial status. For BAMS course fee in UP you can visit the college or can contact us through the helpline numbers.