Dear all, today we have decided to change the topic a bit in order to remind you all some of the small yet most important things of our life.
The sarnath lion at the capital of Ashoka's empire, was adopted as the state emblem of India on January 26, 1950 the day when India became republic. In the original Sarnath Capital, there are four lions, standing back to back, mounted on an  abacus with a frieze carrying sculpture in high relief of an elephant , a galloping horse, a bull and a lion separated by  intervening wheels over a bell shaped lotus.  The words Satyameva Jayate ( truth alone triumphs) from the Mundaka Upanishad is inscribed below the abacus in Devanagari Script. SKS Ayurvedic College & Hospital one of the best BAMS Ayurvedic Colleges in North India always stands upon the belief of students and work with the single motto of truth alone Triumphs.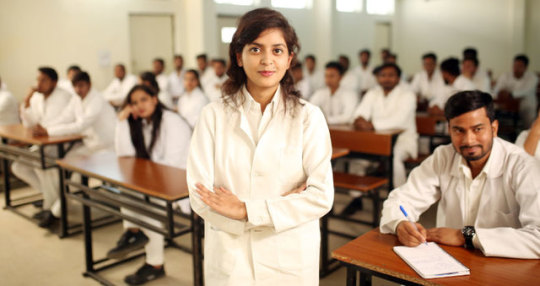 For all those seeking admission in BAMS Ayurvedic colleges in Rajasthan / UP / Delhi NCR  the nation's integrity  and prosperity is with you. We take responsibility to impart you the best possible quality education so that you could serve your nation well and always keep the national flag flying high.  India's national flag is a horizontal tricolor of deep saffron at the top white in the middle and dark green at the bottom. Like the nation's flag we instill in you the sense of courage and sacrifice with peace in mind and faith in the truth.
At SKS one of the best BAMS Ayurvedic colleges in UP we conduct daily recitation of national anthem in order to keep students motivated and courageous towards their nation. The national anthem was written by Rabindra Nath Tagore.