Haryana is an Indian state which is well-known for being the' sports capital' of India, but now the state is also gaining accolades for offering quality education apart from sports. Earlier students who wish to peruse their career in medicine have to go to nearby metropolitan cities like Delhi or Chandigarh. Now, Haryana has many top-notch institutes and universities offering courses and opportunities for a bright future.
Nowadays, the scope of studying Ayurvedic medicine is booming more as compared to other medical systems. If you are among someone who is fascinated by Ayurveda and wish to choose Ayurveda as your career, then you're landed on the right page. Here, we are attempting to share some information about BAMS- a graduate degree course in Ayurveda, BAMS Ayurveda Course Fee, and the BAMS Ayurvedic Colleges in Rajasthan.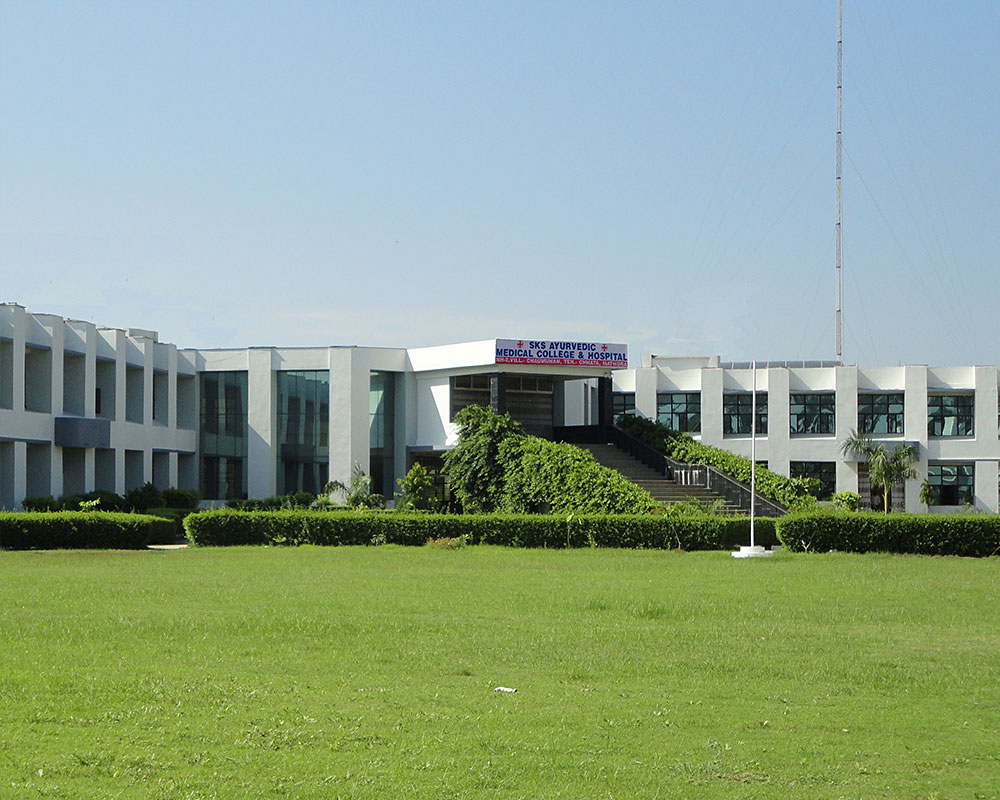 Which is the best BAMS Ayurvedic College in Haryana?
If we specifically talk about Ayurvedic College in Haryana, SKS Ayurvedic Medical College and Hospital is one of the most prestigious colleges in the state that ranks in the list of top colleges. Let's find out why SKS Ayurvedic College is the best!
Course Offered
The BAMS course duration is of five years and six months which includes a compulsory rotator internship of 12 months. Here, students get a chance to be a part of a series of live practice sessions where they can enhance their skills in a real environment.
Experienced Faculties
The college claims to have the best and experienced faculties at its premises. With years of experience in their respective field, teachers at SKS Ayurvedic College provide superior quality of study material to give students proper guidance in the process of building a bright future ahead.
Not only in Haryana, but SKS Group of Institutions also ranked on top when it comes to finding the best BAMS Ayurvedic Colleges in Rajasthan and BAMS Ayurvedic Colleges in UP as compared to other Ayurvedic colleges in the region. So, if you are passionate about helping people then study at Ayurvedic College in Haryana to fulfill all your dreams.