Competitiveness is now a double-edged sword. While it helps us achieve professional success, it also puts us at risk of losing our jobs for being unqualified for new ones. A diploma or degree certificate course can be the perfect way to set yourself apart from the competition and stand out from other job seekers in the market.
Many courses can give you an edge over others while searching for a job and help you get a better job with higher pay. BAMS, or Bachelor of Ayurvedic Medicine and Surgery, is one such course that would open several doors of opportunities for people looking to switch careers or pivot into a lucrative field. For this, students need to apply for admission in BAMS college in India.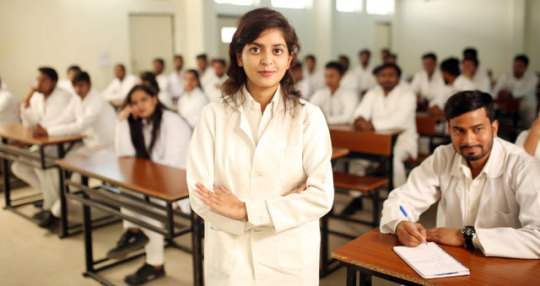 Qualifying BAMS degree is considered one of the most demanding courses in Ayurvedic studies. According to a recent survey, there's an increasing demand for BAMS professionals all over India. It's why students choose a rewarding career in Ayurveda. If you're also planning to do a BAMS course, you must go with SKS Ayurvedic College. Below are some of the top reasons why it's the right choice.
Impeccable Infrastructure
Experienced Faculty Members
Personalized Teaching Methodology
Pharma Clinic Facility
Well-furnished Library
Specious Departments with Latest Equipments
This College is the Top Choice for Aspiring BAMS Students
The increasing popularity of Ayurveda practices and career opportunities makes this course exclusive and competitive simultaneously. Also known as Bachelor of Ayurvedic Medicine and Surgery, this course is designed for students who want to practice Ayurvedic medicine by becoming a specialist.
To get admission into an Ayurvedic college, aspirants must complete their 12th class and have cleared the respective entrance exam. If you're looking forward to securing admission in BAMS college in India, choose no other than SKS Ayurvedic College.