" The Bachelor of Ayurveda, Medicine and Surgery (B.A.M.S.) is an undergraduate degree programme in the medical field of Ayurveda. It is a five and half-year degree programme including one year of internship after passing the final year exam.
On completing this course you will get a degree to practice as an Ayurvedic physician. The eligibility criteria for BAMS course is 12th standard pass from any recognised university/board. In order to become a successful Ayurveda practitioner, students should get admission to the best Ayurvedic College in Haryana.
As the title suggest, let's talk about the advantages of studying from the top ranking BAMS Ayurvedic College in Haryana. So, let's get started!
Top Reasons Why Students from Haryana Prefer SKS Over Others
We provide the best infrastructural facilities to our students
We are associates with the best Ayurvedic Hospital in Haryana
Let's get into the details to help students decide whether they should pick SKS Ayurvedic or not. So, let's begin the discussion!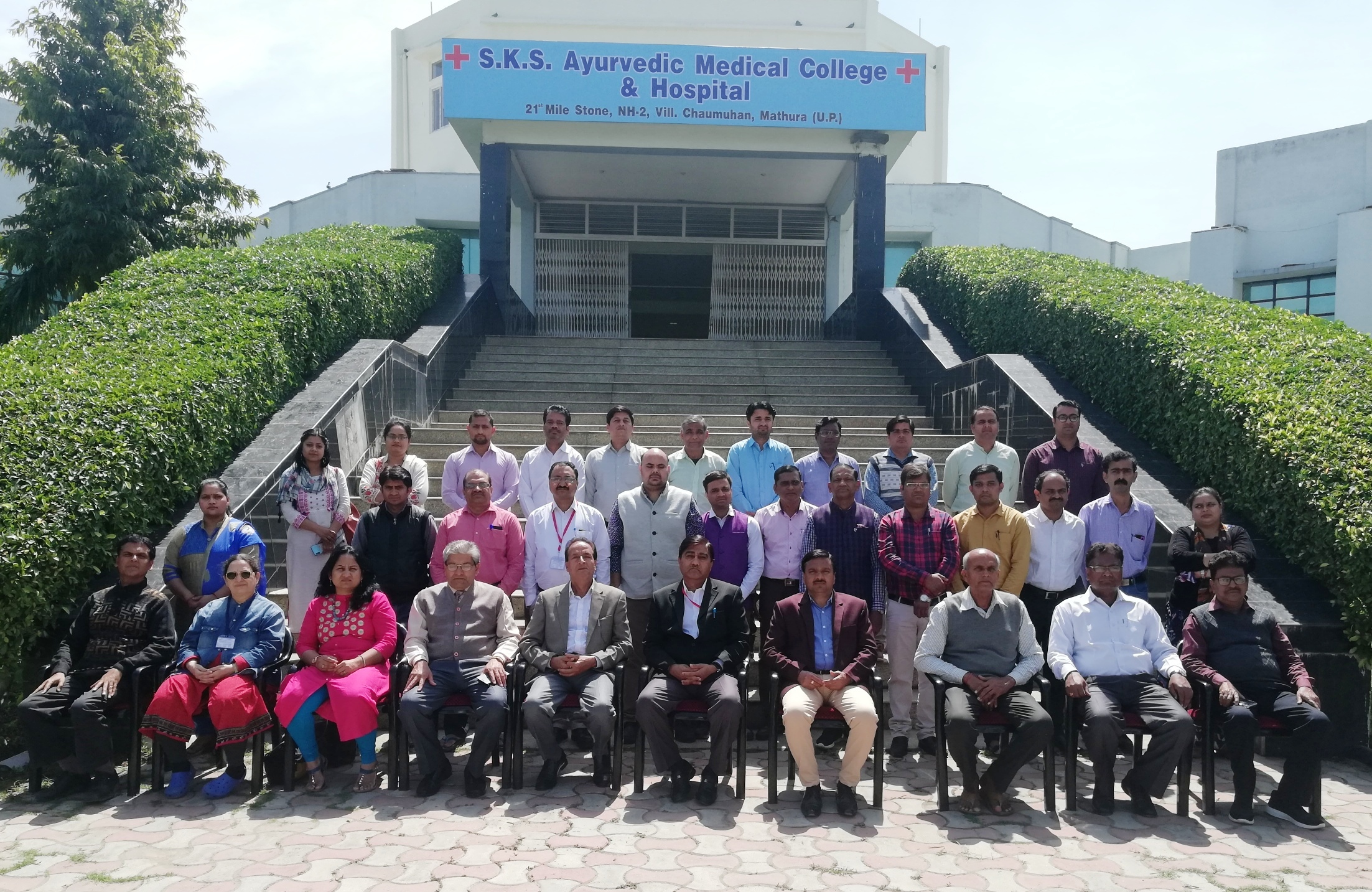 Best Infrastructure Facility
The reputed college offers the best infrastructure facility including well-equipped classrooms, labs, library, auditorium, etc. Besides all, students will also get access to herbal garden facility where quality herbs are grown organically and used for practical purpose.
Association with Best Hospital
The best College has association with one of the top hospitals so that students can have hands-on experience during practical training sessions. All of these sessions are supervised by respective department representatives. Association with the best Ayurvedic Hospital in Haryana helps students gain knowledge about diagnosis and treatment procedures.
The scope of BAMS is very wide and there are many options available after completing this degree. Being the best Ayurvedic College in Haryana, we focus on creating a new generation of Ayurvedic physicians to serve in India and around the World.