This blog is particularly for students looking for Ayurvedic College In Haryana .College shall not only be chosen on the advice of the peer but also on the basis of personal observation and some of the important points must be met by the college concerned.
Affiliations and approvals
SKS Ayurvedic College & Hospital one of the top CCIM approved BAMS Ayurvedic colleges in Haryana is approved by department of Ayush Government of India, New Delhi recognised by Central Council of Indian Medicine, New Delhi affiliated with Dr. B.R. Ambedkar University, Agra and approved by Government of Uttar Pradesh.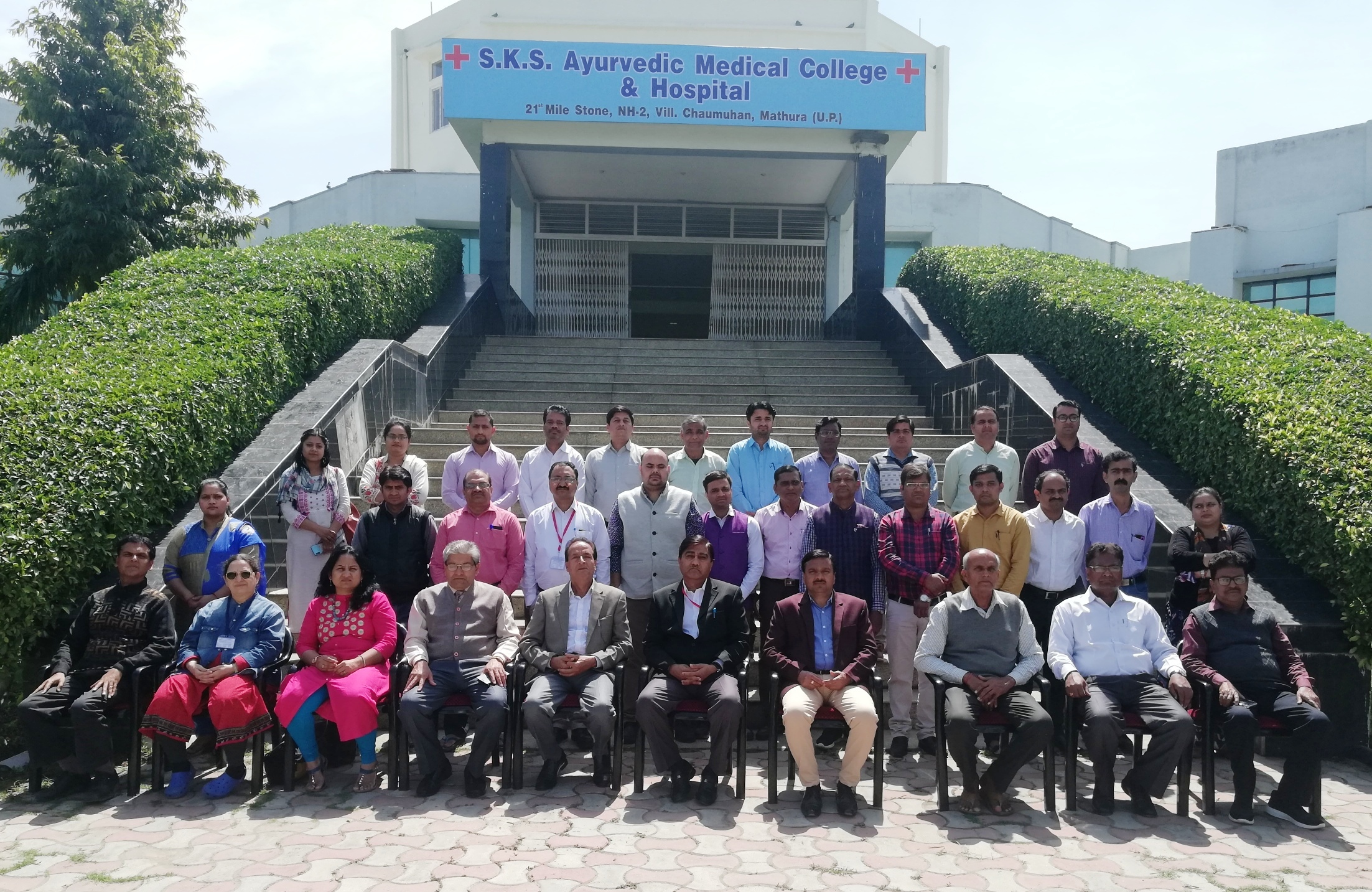 Infrastructure
Infrastructure matters a lot for the process of learning. Infrastructure should be such that it caters to all the needs of the students. Technology Infrastructure matters a great deal for the learning process. Infrastructure should be such that it meets all the student's needs. With well-equipped departments, libraries and necessary laboratories, we are one of the best BAMS Colleges in Haryana.  We have a herbal garden state that lets the students better understand the world of Ayurveda.
Faculty
Faculty teams are the backbone of any organization. We were able to achieve the feat of being one of the Ayurvedic College In Haryana. SKS ' faculty team is highly qualified, experienced and dedicated to providing education service. At SKS Ayurvedic College & Hospital all the faculties are the torch bearers of change rather than just the students.