SKS Ayurvedic Medical College & Hospital is one of the best Ayurvedic Hospitals in UP imparting exceptional education in the field of Ayurveda since its inception. We hope that all of you must be in pink of your health as well as pray for those suffering from pandemic. Due to the effect of COVID-19 we felt that last date for admission process must be extended and hence we warmly invite applications from those looking for CCIM Approved BAMS College in Rajasthan.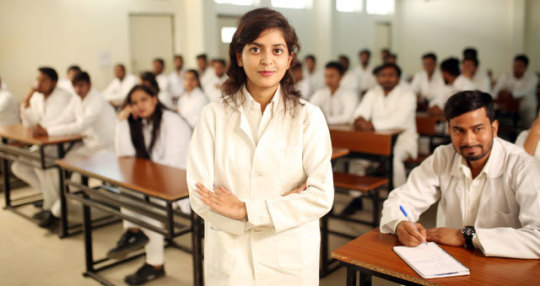 Today through this blog we intend to write few lines on Ayurveda and its establishment.
The new sustainable living mantra is moving the herbal way. At departmental stores the cosmetic parts exhibit herbal. Ayurvedic products which claim not only to cure but also to prevent illness. Ayurveda, or Life Science, is rooted in India. Hence we at SKS Ayurvedic Medical College & Hospital one of the top Ayurvedic Colleges in UP take pride in imparting knowledge in the field that has found its root in India. By eliminating their root cause the system cures and prevents diseases. According to Ayurveda, five basic elements are influencing our well-being in more than one way, namely earth, water, air, fire, space. For restore health, a proper balance of these five's is required.
Analysts claim that nearly 80 percent of Indians use or combine Ayurvedic care with allopathic medicine. As urban population struggles with lifestyle disorder, awareness about the world's oldest medicine has phenomenally increased. The increasing demand for Ayurvedic doctors across pharmaceutical companies and government hospitals is due to the trust that the alternative medicine has developed as the herbal route to curing diseases. In 2003, the Government of India created the Department of Ayurveda , Yoga & Naturopathy , Unani , Siddha and Homeopathy (AYUSH) to help and promote research and education in the field of Ayurvedic science.
Graduate school trains you for a career in health, medicine , agriculture and the environment research institutions. Besides that, the pharmaceutical, food and beverage sectors are also recruiting large numbers of graduates. Students interested in postgraduate studies can select from as many as 20 specialist areas.