A few months ago a team of highly experienced doctors from a Delhi-based Ayurvedic college under the Ayush Ministry has found that some Ayurveda drugs are effective for treating moderate cases of COVID-19. During this time when the country is again struggling with the coronavirus crises, SKS Ayurvedic College– one of the noted BAMS Ayurvedic Colleges in UP would like to brief you about those herbs so that you can take care of the family at home. So, let's get started!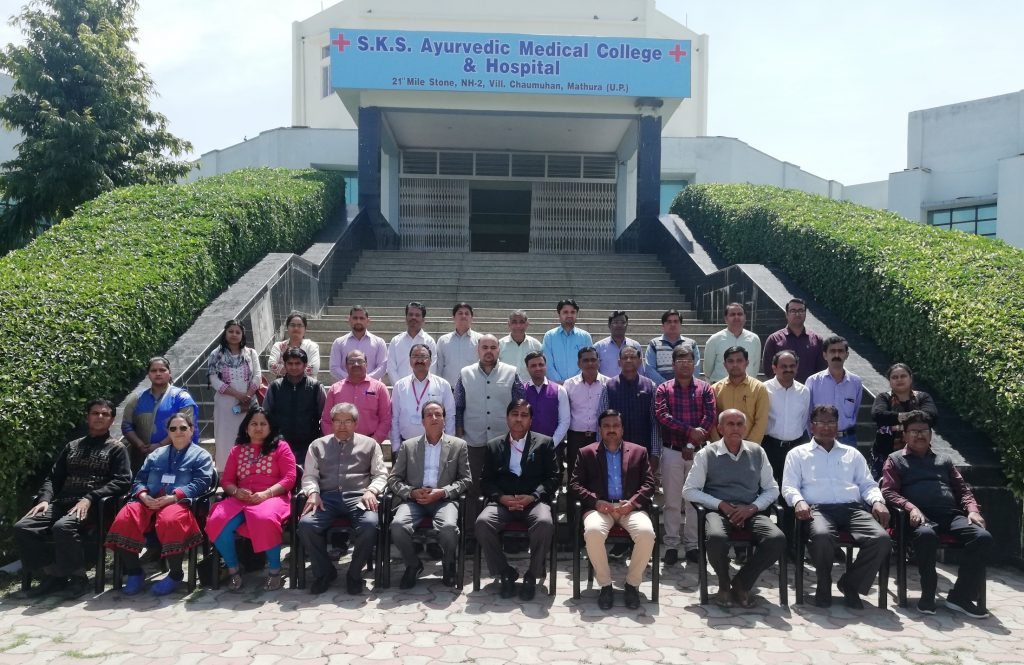 If you use any of one the following Ayurveda interventions, you will not only able to improve the condition of COVID-19 patients, but also help them get the negative test within a week of treatment. It's mentioned in the report published in the journal of India's national Ayurvedic Institute. Being the best private BAMS Ayurvedic College in UP, we urge students to have a look at those interventions,
Ayush Kwatha
Sanshamanivati
Fifatrol Tablets
Laxmivilasa Rasa
Ayurveda Interventions
Since the COVID-19 vaccine is out and after 1 May 2021, the government has allowed people above 18+ of age to get the vaccine. As of now, there is a shortage of vaccines in many areas. So, till the vaccine is available, the best Ayurvedic College in UP suggests students study the interventions mentioned above for treating moderate COVID-19 patients.
Admission in BAMS College in India For Academic Year 2021-22 Update  
Students looking for admission to one of the BAMS Ayurvedic Colleges in UP is suggested to prepare for the NEET UG 2021 entrance. There's no change in the exam schedule and it will commence on 1st August 2021. We invite students to visit our website for further information about the BAMS Course Fee in UP, course details, placement facilities, or any detail about the fee structure of BAMS in Ayurvedic Colleges.