Ayurveda is an ancient Indian medicinal system that uses whole food and herbs to heal the body. It has been around for thousands of years. An integral part of Ayurvedic medicine is the belief that each person's body has a unique constitution and needs individualized treatment. The word Ayurveda means "knowledge of life." As the summer season is here, SKS Ayurvedic College, which is one of the top BAMS Ayurvedic colleges in Rajasthan, shares some tips to stay energized in the summer season.
Let's talk about these energetic summer drinks in detail so that you can add them to your diet without having a second thought.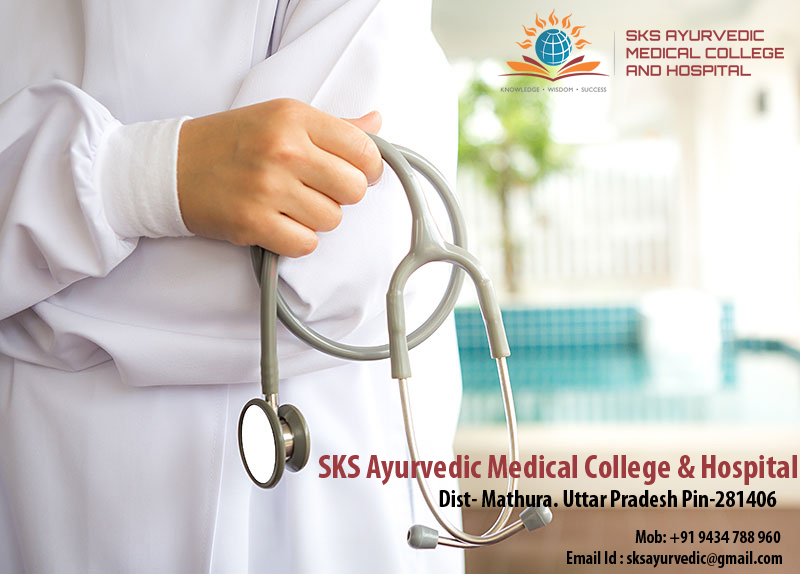 Enjoy Drinks that Diminish the Effects of Sunburn
Kush is a cooling drink that helps to keep the body cool in the summer. It also helps reduce heat in the body caused by fever or sunburn. One of the most famous ayurvedic drinks, Kush, is made by mixing khus and honey.
Drink Juice with Cooling Properties
Bael or bael fruit is also known as 'the king of fruits because of its many health benefits. The juice of this fruit has cooling properties, which help reduce heat inside your body during summer. It can be consumed either by itself or mixed with other ingredients like honey and sugar to make it more tasty and palatable.
Have Drinks that Reduce Inflammation
Rose sherbet is a ubiquitous ayurvedic drink that can be easily prepared at home using rose petals and ginger powder. You can also add some mint leaves to this mixture to better taste. Rose sherbet helps keep your body cool during the summer months as it has cooling properties due to the presence of rose petals. It also reduces inflammation caused by sunburns or rashes on the skin due to excessive heat inside our bodies.
If you want more such tips, please feel free to contact experts at one of the best BAMS Ayurvedic Colleges in Rajasthan.