No doubt, infrastructure, and facilities act as crucial parameters that most of the students considered to decide which college is best for admission in BAMS College in India. If we talk about states like Rajasthan, Haryana, and Uttar Pradesh where most of the Ayurvedic Colleges are not equipped with basic facilities, it becomes a prime parameter. Being one of the best BAMS Ayurvedic Colleges in Rajasthan, we understand the importance of infrastructural facilities for students of alternate medicine. Therefore, in today's blog, we will talk about the facilities that only SKS Ayurvedic College offers. So, let's get started!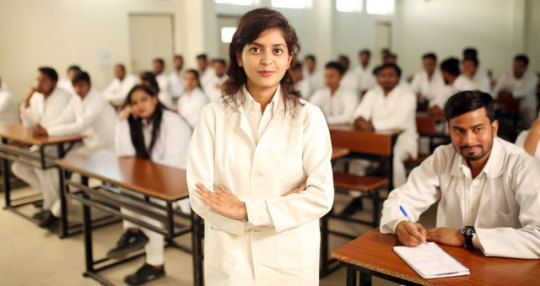 Herbal Garden – No Other College Offer this Facility
Yes, you read it right. SKS Ayurvedic Medical College and Hospital is the only best Ayurvedic Hospital in Rajasthan that is providing student's a specious herbal garden facility within the premises. Let us talk about how this facility is beneficial for the students!
The garden is planted with a variety of Ayurvedic herbs and medicinal plants
Students will get the chance to witness the preparation of Ayurvedic medicines
It will be helpful for students who are planning to make a career as a Quality Inspector
Pharmacy- Learn How Quality Drugs are Prepared
If you are planning for Ayurvedic college admission in Rajasthan and SKS Ayurvedic College is your top choice, then you will not regret it for sure. The college also owns a pharmacy where top-quality drugs are prepared under the observations of expert faculties and medical staff.
Students will get a chance to learn the art of Ayurvedic medicine preparation
All the processes are monitored by expert faculties and licensed medical staff
Get access to all the resources to understand the process
Final Thoughts
SKS Ayurvedic Medical College and Hospital which is located in Uttar Pradesh is also awarded for being one of the top BAMS Ayurvedic Colleges in Rajasthan and Haryana as well. If you wish to get access to all the above-mentioned facilities, then it's the right for admissions. If you are from a different state and have any query/ doubt about getting an Ayurvedic degree in Rajasthan, please feel free to call us at +91 9434788960/ +91 9997995868.