You're reading this to get information about the best BAMS Ayurvedic College in Haryana. There's probably something you don't know: that we have been officially ranked as one of the five best Ayurvedic colleges in Haryana. We are proud of this recognition. You see, our college is among the largest and most famous Ayurveda teaching centres in India today. We pride ourselves on giving students unprecedented experiences and training them according to the needs of the natural world outside the classroom.
Let's have an overview of the BAMS Course
The BAMS course at SKS Ayurvedic College is of 5.5 years
A rotatory internship of 12 months is included in the course duration
We let students stay free from worries of getting placements after the course completion
We offer modern departmental facilities at the lowest fee structure of BAMS in Ayurvedic Colleges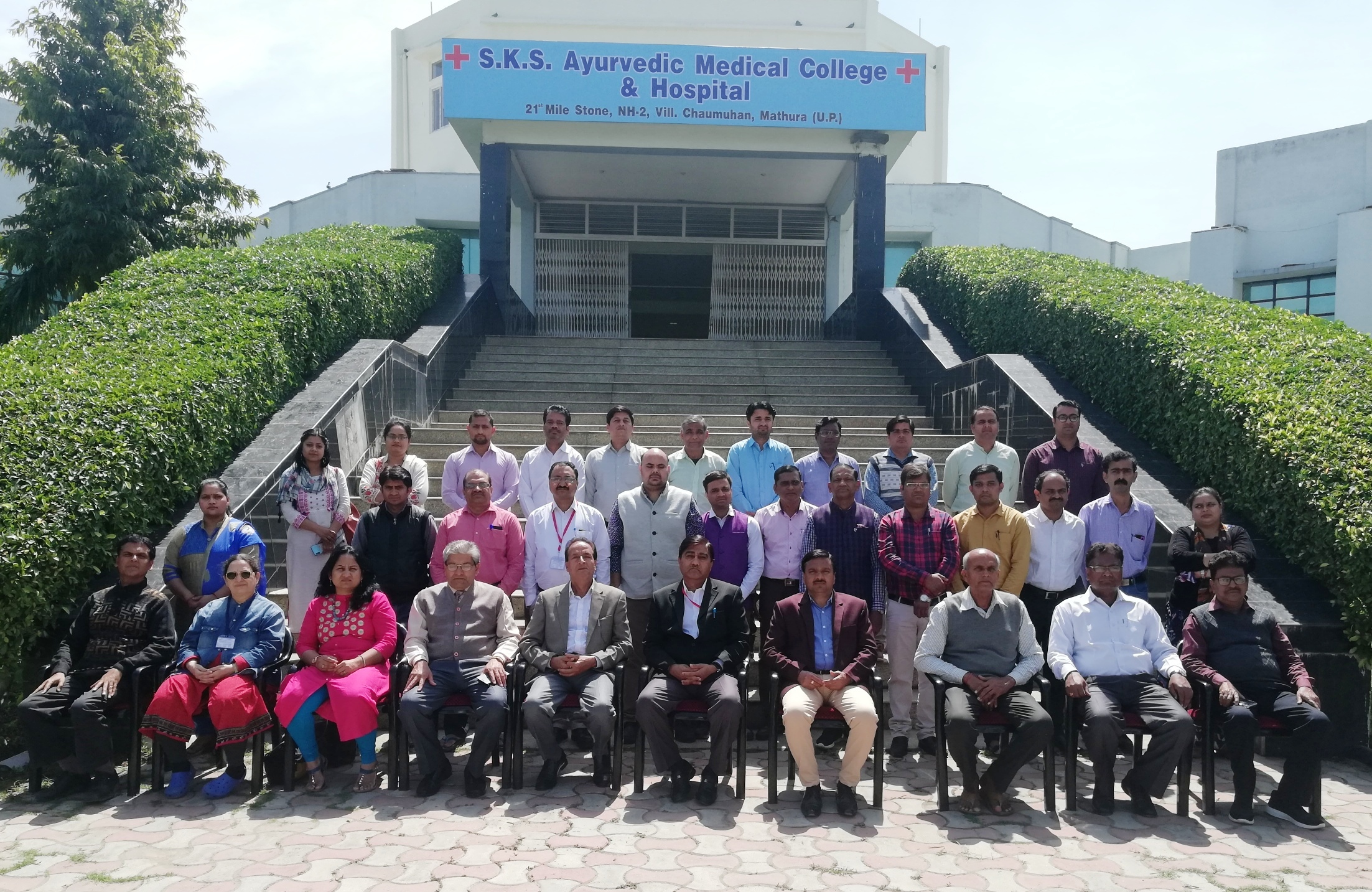 Distinct Departments at Ayurvedic College in Haryana
Most Ayurvedic colleges in Rajasthan and Haryana only have one department (Vaidyam or Ayurveda) for all course branches. This means that students study the same subject together – like Yoga, Homeopathy and Panchkarma (meditation etc.). This can mean that some students are looking for a few months longer than others because of how the curriculum is structured. It's incredibly unfair to students who are studying well and applying themselves.
For this reason, we have five separate departments at our best private BAMS Ayurvedic College in Haryana. Let's have a look at them!
Department of Samhita, Siddhanta, Sanskriti
Department of Kriya Sharir
Department of Rachana Sharir
Herbal Garden
Pharmacy and many others
Select SKS Ayurvedic College for Bright Career in Ayurveda
Are you looking for the best private BAMS Ayurvedic College in Haryana? There is one place that you can check out. We are offering the course in 5 different departments. Each department is unique in its way and will give you a thorough knowledge of Ayurveda.
If you wish to enquire more about the Ayurvedic College in Haryana, then please feel free to get in touch with us.