BAMS is an integrated five-and-a-half-year degree course combining modern medicine and traditional Indian Ayurveda. It also includes a 12-month internship. The course's well-defined curriculum aims to provide students with practical and theoretical knowledge. Before applying for admissions, students need to know the course details, fee structure, and what to expect during the course. Today's post aims to help students clarify these doubts by teaching them about the BAMS course at the best Ayurvedic College in UP.  
Look at today's topics of discussion!
BAMS Course Details 
BAMS Course Fee in UP 
Conclusion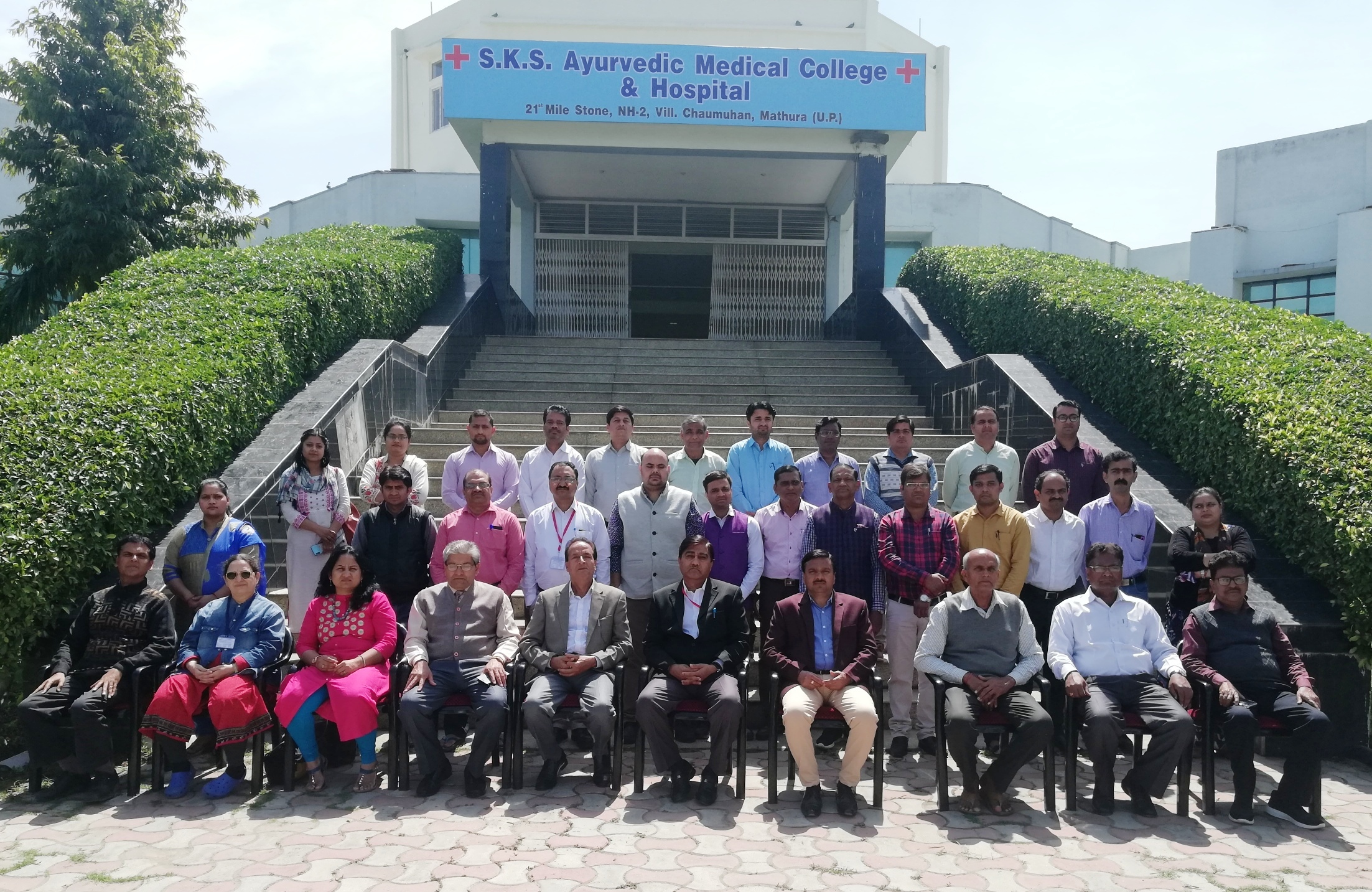 So, let's get started!
SKS Ayurvedic College offers 5 professions within its curriculum. Being the best private BAMS Ayurvedic College in UP, SKS offers all the information about the course and fee to resolve any confusion among students. Let's take a closer look at each professional!
| | | | |
| --- | --- | --- | --- |
| S.No. | Professionals | Duration | Course Details |
| 1 | First Professional Professionals | 12 Months | Padarth Vigyan evam Ayurved ItihasSanskritKriyaSharir (Physiology)Rachna Sharir (Anatomy)MaulikSiddhant evam Ashtanga Hridaya (Sutra Sthan) |
| 2 | Second Professional | 12 Months | Dravya Guna VigyanAgadtantraRasa ShastraCharakSamhita |
| 3 | Third Professional | 12 Months | Rog NidanSwastha VrittaPrasuti Tantra Evum StriRogaKaumarya Bhritya ParichayaCharak Samhita(Uttarardha) |
| 4 | Forth Profrofessional | 18 Months | KayachikitshaPanchkarmaShalya TantraShalakyaTantraResearch Methodologist and Medical Statics |
| 5 | Compulsory Internship | 12 Months | Students get hands-on experience with a rotating internship program at the Best Ayurvedic Hospital in Delhi NCR. |
Fee Structure of BAMS in Ayurvedic Colleges
No doubt, there's a long list of BAMS Ayurvedic Colleges in North India for admissions. All the best colleges offer the best facilities, but their fees are expensive. It's not possible for each student to get the best education. There's one top ranking BAMS Ayurvedic College in UP that offers the lowest fee. It's none other than SKS Ayurvedic College. 
Conclusion
Now that you are aware of the course details, we hope you will be prepared. If you would like to know what the college infrastructure is, what facilities it offers, and the BAMS course fee in UP, please visit our website.
For any further information related to the Ayurvedic College in UP, contact us immediately.