SKS Ayurvedic Medical College and Hospital is the most prestigious college in the state for offering quality educations in the advanced medical fields. The college is in a remote location of Mathura in Uttar Pradesh, yet it enjoys state-of-the-art facilities with an excellent environment that makes learning easier than ever before. Because of this quality, SKS becomes the Best Private BAMS Ayurvedic College in UP for admissions in 2021.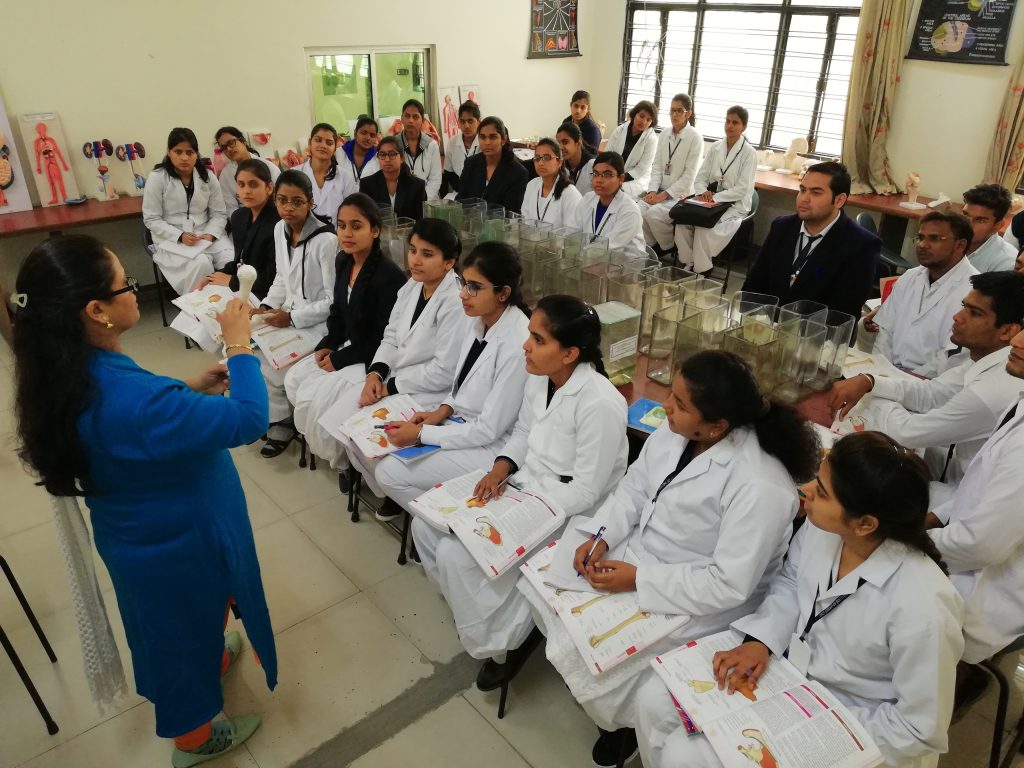 What makes SKS the Best Choice for Admission?
The institution is famous all across the country for providing quality education in the field of Ayurveda. It's pleasant news for those students who are looking for admission to the top Private BAMS College in North India as the college offers all the modern facilities at the Lowest Fee Structure of BAMS Ayurvedic Colleges.
Personality Development as a Doctor
With a strong infrastructure and exceptional teaching standards, SKS Ayurvedic College, being one of the BAMS Ayurvedic Colleges in UP not only emphasizes on the development of professional skills but also focuses on overall personality growth through in-depth teaching of ancient Indian wisdom.
We focus on the personality development of our students to help them become successful doctors.
Impeccable Facilities to shape future Doctors
SKS Ayurvedic College is a future-oriented institution that aims to become a globally recognized leader in the field of Ayurveda. With its impeccable faculty, modern infrastructure, and connection with the industry, we are on our way to becoming one of the Top Ranking BAMS Ayurvedic College in UP.
Admission Update
SKS Ayurvedic Medical College has managed to win the hearts of many of its students with its exceptional facilities, clinical exposure, teaching faculties, and overall environment. It is the Best Private BAMS Ayurvedic College in UP for admissions in 2021.