OPD is a place where patients can get themselves treated. The OPD facility at SKS Ayurvedic College has equipped itself with modern equipment. All the consultants are trained medical professionals with experience of many years of clinical practice. Let's talk about the facility that the best Ayurvedic Hospital in UP has to offer in detail. 
OPD Facility @ Best Ayurvedic Hospital in UP
Info About OPD Facility at SKS Ayurvedic College
What does the OPD Facility include?
When can one avail the OPD Facilities?
Let's talk about the best infrastructure of Ayurvedic College in Mathura in detail. It will help you decide whether SKS Ayurvedic College is the right choice for admissions or not. So, let's get started!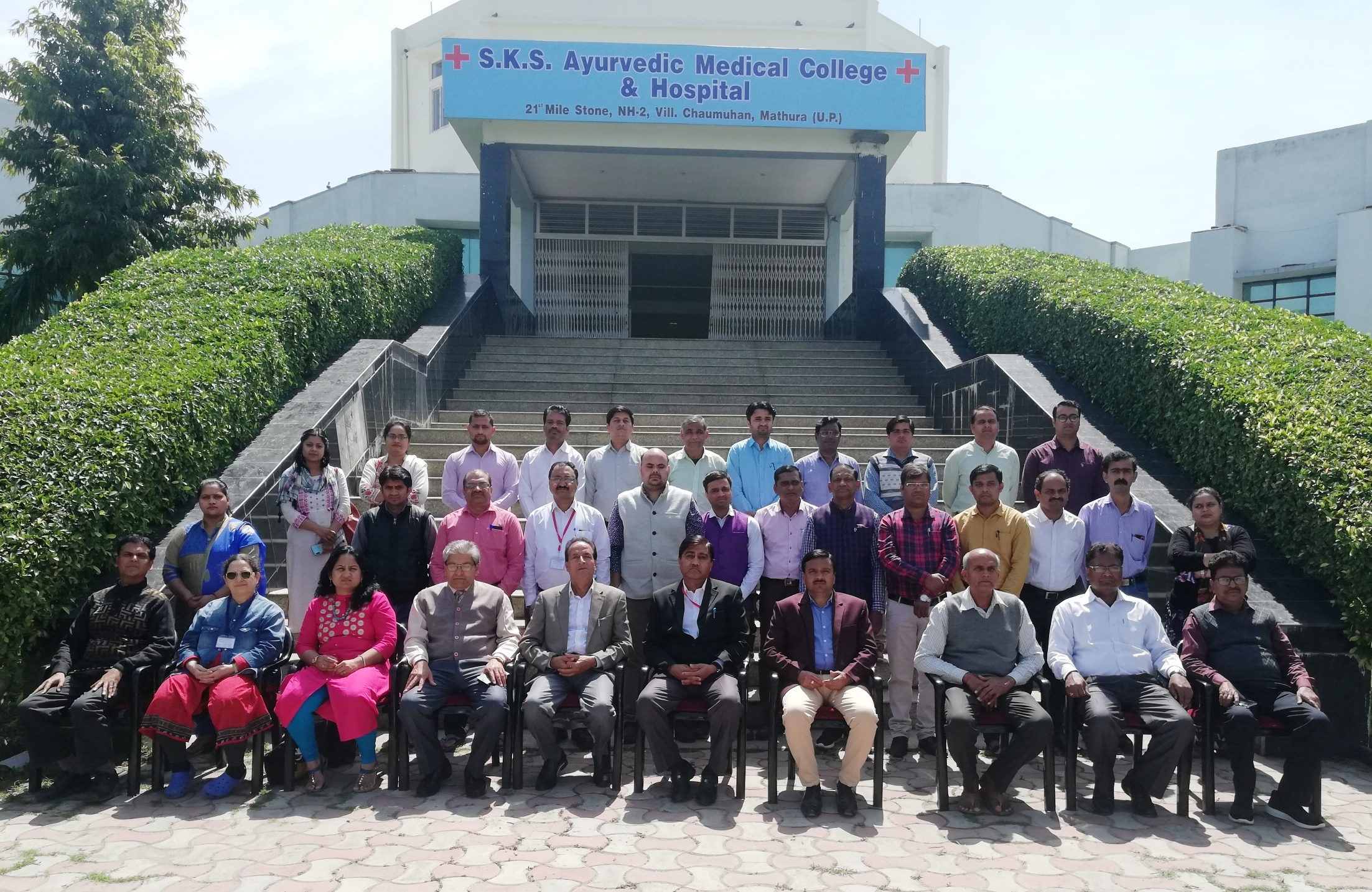 OPD Facility at SKS Ayurvedic College- A Brief Introduction
OPD or Out Patient Department is a section inside a hospital or clinic where doctors examine patients without admission to the hospital. In the case of an OPD, patients can leave during their treatment. The facility provides the patient through health care professionals with high-quality outpatient care that involves evaluation, diagnosis, treatment and counselling for illnesses.
What SKS's OPD Facility Includes?
The Out Patient Department facility at the best Ayurvedic College in UP has several modern equipment and machines to train the students. It's suitable to offer the following facilities, 
Kaya Chikitsa
Panch Karma
Swasthvritya & Yoga
Stri evum Prasuti Rog
Kaumaryabhritya
Shalya Chikitsa
Shalakya Chikitsa 
Dunt Evum Netra Chikitsa
When Can One Avail These Facilities?
All the OPD mentioned above facilities are made available to the patients Monday to Saturday. The facility is managed by highly experienced Ayurvedic Doctors. It's the best place for students to understand the real-life situation at the hospital. Other than the internship program, students will often visit the facility under the expert supervision of the faculty.
Conclusion
If you wish to enquire more about the facilities at the best Ayurvedic Hospital in UP, then visit the official website of SKS Ayurvedic College now.