Ayurveda is an ancient Indian traditional medicine that has gained popularity by embracing holistic health science. Following Ayurveda practices in your daily life unlock your body's potential and enable you to follow the path to true well-being, as per the best experts at the best BAMS College in Delhi NCR.  This article explains the gut health benefits of following Ayurveda practices in your daily routines. Also, learn why it's essential to eat organic and pure food sources. But first, let's look at the topics we will be covering in today's blog.
What does this blog cover?
Ayurveda for Dietary Habits
Essentials to Add to Your Diet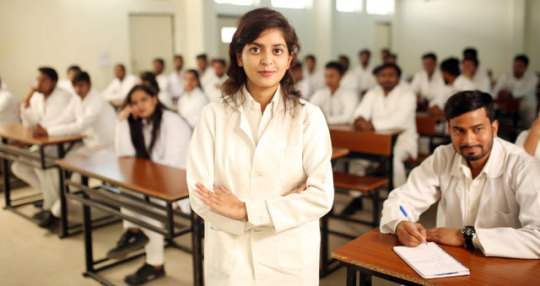 Let's get into the details to find out more.
How Ayurveda Improves for your Dietary Habits
The golden rule of Ayurveda is that everything you put into your body has a purpose or meaning. When cooking, use fresh ingredients as they belong to the earth element. Cooking fresh and organic food achieves a higher degree of immunity and digestion in the body since such food is natural and good for gut health.
Essential to Add to Your Diet
If you can properly digest your food, you will have more energy and feel better. One should include the following Ayurvedic ingredients in your diet to keep your gut healthy,
Raw Honey
Fibre Rich Food
Add Turmeric
Add Cumin
Cold Salad
When it comes to Ayurveda, your dietary habits and lifestyle can be used to keep your body in top shape and well-nourished. Everyday foods like honey, turmeric, cumin, etc., aren't just Indian staples — they have many health benefits for your gut.
Follow Ayurveda Practices to Stay Fit & Healthy
Ayurvedic practitioners and dieticians reveal the benefits of Ayurvedic herbs and other natural foods in keeping your gut healthy. If you wish to get more information on other Ayurvedic herbs, consult with the experts at the best BAMS College in Delhi NCR.