As the title suggests, we will brief you about why you should undergo Ayurveda education. How is the health care field proliferating? How can SKS Ayurvedic College help you achieve your goals? So, today's blog will explain different career paths you can take after BAMS. So, let's see what the best private Ayurvedic College in Haryana has to say in this regard. 
Importance of Selecting a Good College
Info about the Career Paths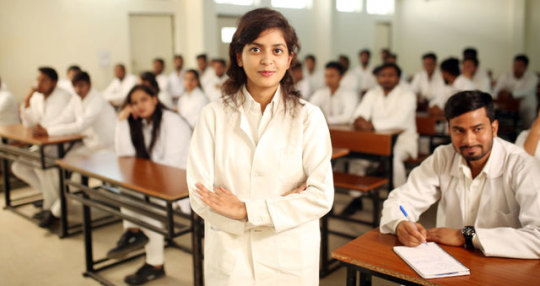 Now, let's discuss these topics in detail!
Important of studying at the Best College
When selecting the top-ranking Ayurvedic College in Haryana, one must take care of a few things. 
What to look for in an Ayurvedic college?
What to study at an Ayurvedic college?
Which Ayurvedic specialization to choose?
If you get answers to these questions, then make an informed decision to select the top BAMS Ayurvedic College in Haryana. See how ayurvedic study can help you achieve your current career goals. Check out the next section to know more about the popular career options after BAMS.
Information On the Popular Career Options after BAMS
The role of Ayurveda in today's healthcare system needs no introduction. But still, many of you may be concerned about the career option in Ayurveda. If you are one of them, check out the popular options you can consider after completing the course.
Licensed Herbalist
Licensed Naturopath
Sports Therapist
Yoga Therapist, and many more
Conclusion
Do you want to how SKS can help you maximize your potential? Check out our blog for Profiles of different jobs you can pursue in Ayurveda. If you have any doubts, then consult with our experts to clear your fears. Being the best private Ayurvedic College in Haryana, we take the necessary steps to help you have a bright future.