Amid the highly infectious coronavirus, many people have acquired a strong affection towards Ayurveda. Research suggests that India has been leveraging on this ancient system of medicine since time immemorial. Its holistic approach and zero-side effect qualities are among the top reasons why people are adopting Ayurvedic practices to live a healthy life. The immense popularity of Ayurveda practices has attracted students to choose Ayurveda as a career.
For a bright career, the first step is to find the best private BAMS Ayurvedic College in Delhi NCR. So, we'll be targeting this section in today's post.
Look at the facilities offered by us!
Internship Facility
Best Educational Facilities
Conclusion on Selection of SKS Ayurvedic College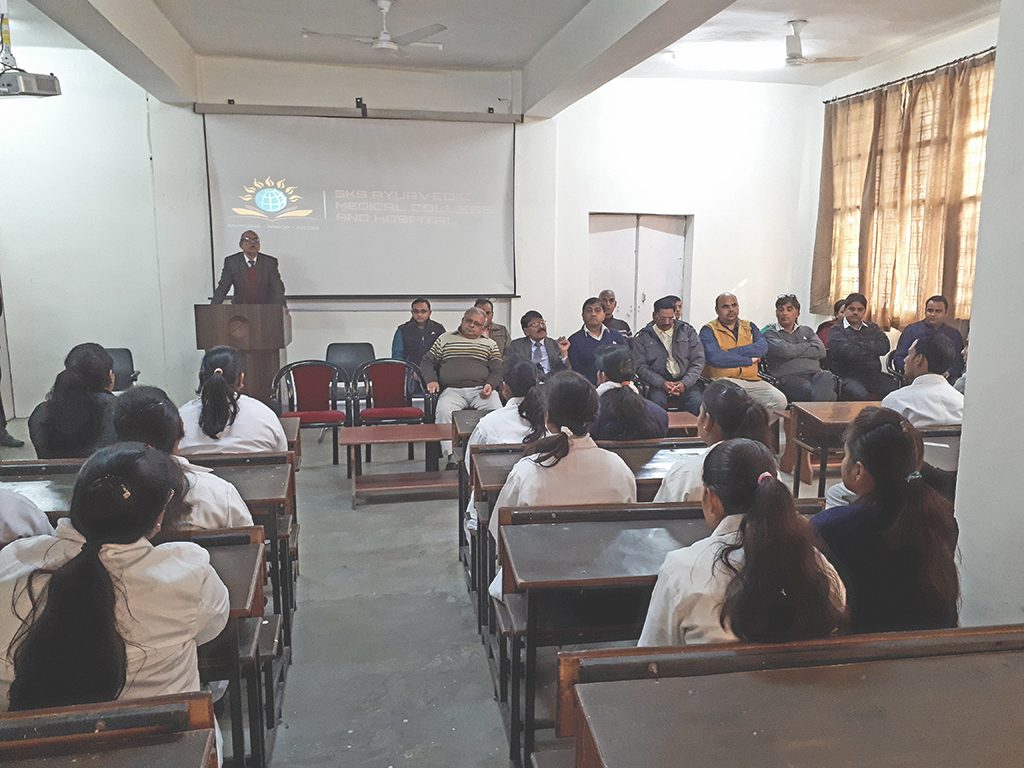 Now, let us discuss the above-mentioned points in detail.
Internship at the best Ayurvedic Hospital in Delhi NCR
A good number of students from other countries are admitted to this medical field course every year and they have to get admission. After admissions, students get the chance to undergo an internship at the recognized best Ayurvedic hospital in Delhi NCR to get aware of the hospital culture and get their skills polished during the 12 months of their internship.
Best Educational Facilities
People who are aspiring to become Ayurvedic Doctors should opt for BAMS as it is one of the best Ayurvedic Colleges in India. Despite the heavy competition worth millions of rupees, we have penned down the names of Best Private BAMS Ayurvedic College in Haryana, Rajasthan, UP, and the Delhi NCR region.
These educational institutions offer their students an excellent infrastructure, a pool of subject-specialists and provide proper academic guidance at any possible cost.
Conclusion
SKS Ayurvedic College – the top ranking BAMS Ayurvedic College in Delhi NCR is here to enrich your knowledge about Ayurveda. The fast-paced lifestyle, stress, and unhealthy food habits have led to the rising of several deadly diseases. As a result, individuals are losing their faith in conventional medicines and adopting the holistic nature of Ayurveda.
Select the Best Private BAMS Ayurvedic College in Delhi NCR to get admission to the top BAMS college in India at affordable fees and study for a professional degree.