Ayurveda is a nature-based holistic health system. It consists of two Sanskrit words-Ayush meaning life and Veda meaning knowledge. So Ayurveda translates as the "knowledge of life" and forms an integral part of today's healthy lifestyle.Read below to find out more about Ayurveda, the oldest healing system from India, and why you should consider it before applying for admissions.
Holistic Healing Practice
Great Career Scope
Best College offering these facilities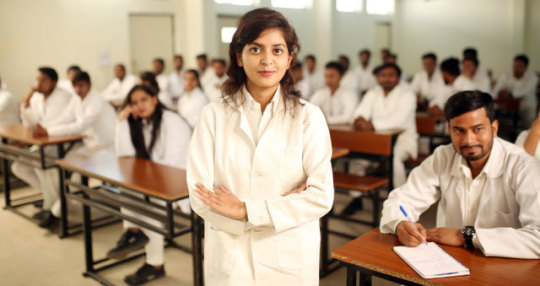 It's a holistic healing practice
Ayurveda is a holistic healing system that treats yourself and your body as an integrated whole, rather than addressing specific symptoms as remedies. The ancient form of medical science uncovers the root cause of ailments in a way that promotes natural healing.
Great Career Scope
Ayurvedic practices have no side effects, and it's the main reason why this branch of alternative medicine is quite popular among today's generation and students are seeing great career scope in Ayurveda. A good career demands quality education. Therefore, you need to find the best college out of the top BAMS Ayurvedic Colleges in North India for admissions.
Ayurveda, the oldest known holistic healing system, is the forerunner to the natural health movement. Ayurveda teaches that balance and harmony can be brought into all aspects of life. So if you wish to learn all these practices,you need to find out the best college that offers all these facilities.Are you searching for the best college? Go with SKS Ayurvedic College – the Best Private BAMS Ayurvedic College in Delhi NCR without having any doubt.
Contact us for more Information on why asks is the best choice for admission in BAMS College in India.