Quality Education should reach every corner of the world with this view we are inviting all the students looking for CCIM Approved BAMS Ayurvedic Colleges in Rajasthan / MP / UP as we tend to impart quality education and make our best possible effort to make it available to each and every interested student with one of the lowest fee structure of BAMS in Ayurvedic Colleges. Education is becoming the ultimate tool in crafting the future of the young brains of our society. We strive hard to impart quality education in the field of Ayurveda to enable them to acquire the right knowledge, expertise so as to serve the society in the best possible manner.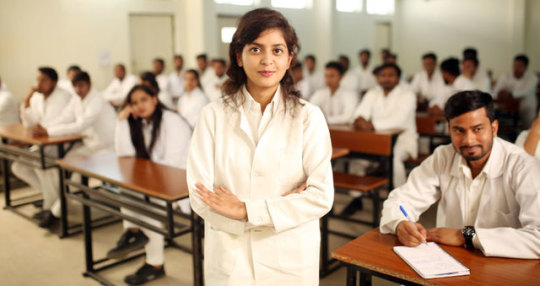 SKS Ayurvedic College & Hospital is one of the best Ayurvedic Hospitals in UP with a dedicated team of faculty who are not just the guide for the students but also a torch bearer for guiding students to their success and to make them competent professionals with all requisite skills. The importance of Ayurveda is now well understood. Acknowledging the need of quality medical treatment at an affordable price we provide students with the facility of herbal garden which equip them with the details of all necessary herbs related to medical importance as well as labs equipped with modern equipments are provided to them to practice their hands on approach.
We are one of the top BAMS Ayurvedic Colleges in Haryana / UP / Rajasthan / MP just because of our flexible mindset of learning that every source can be a great source of learning. We tend to change ourselves as per the requirement of our students. Despite of resting on our laurels we strive hard to bring improvements in our teaching methodology which suits our students must. Continuous effort towards improving ourselves is the key to success which has helped us to earn the notion of being one of the best Ayurvedic Hospitals in Delhi NCR/UP.
We believe that the large population of India must have access to the quality education at low cost. With this aim we invite students looking for Ayurvedic College Admission in Rajasthan.