Infrastructure and facilities play a very important role for students when it comes to choosing the BAMS Ayurvedic College in Rajasthan for them, especially in states like Rajasthan. Most of the colleges here are not equipped with modern facilities that made students leave their homes to complete their studies. All thanks to SKS Ayurvedic Medical College and Hospital, now the state has one college that own state-of-the-art infrastructure and modern facilities due which students not only from Rajasthan but also from nearby states like UP and Haryana come here to study Ayurveda. 
Here in this blog, we are trying to highlight a few facilities offered by the best BAMS Ayurvedic College in Rajasthan which is none other than SKS Ayurvedic College. Let's have a look!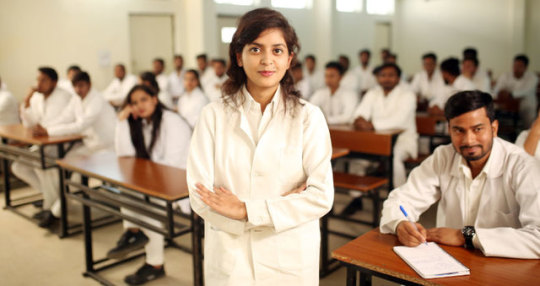 Herbal Garden
Whether you talk about the BAMS Ayurvedic Colleges in UP, Haryana, or Rajasthan, SKS Ayurvedic College is one of its own who has a specious herbal garden at the college premises. This garden is full of medicinal herbs and plants which are for the preparation of Ayurveda medicines.
Pharmacy
The college is awarded for being the Ayurvedic College in Haryana, UP, and Rajasthan as well. Its credit goes to the college's Pharmacy. The college also owns a pharmacy where quality drugs are prepared keeping ayurvedic text into considerations.
Diagnostic Facilities
Being the best Ayurvedic Hospital in Rajasthan, SKS Ayurvedic Medical College and Hospital offers modern diagnostic facilities from a well-equipped pathology lab to x-ray centers, from ultrasound to ECG services, all are available here to give students a brief of the process.
Not only in Rajasthan, but SKS Ayurvedic College is one of the preferred choices of students from UP and Haryana to study Ayurveda. Therefore, if you are looking forward to BAMS Ayurvedic College in Rajasthan or want to know more about the course structure, BAMS Ayurveda Course Fee, or other facilities offered by the colleges, then feel free to call us at +91 9434788960/ +91 9997995868. We are here to help you!