"Ayurveda" is an ancient healthcare practice having its roots in India. During the pandemic, Ayurveda receives worldwide recognition when World Ayurveda Day was celebrated on 13th November 2020 with great enthusiasm. It's promoted as a comprehensive and innovative step that focuses on sustainable living practices in harmony with nature. The worldwide popularity played a significant role in encouraging youth to consider Ayurvedic studies as a career option.
As compared to other Indian states, students living in Uttar Pradesh and its neighboring states of Rajasthan and Haryana have shown great interest in studying Ayurveda. If we talk about the present times, more than 24 reputed BAMS Ayurvedic Colleges in Rajasthan, UP, and Haryana offer graduate and post-graduate level degree courses in Ayurveda. Therefore, it becomes difficult for students to find out the top-ranking BAMS Ayurvedic College in UP. If you feel you are one of those students searching for the best college, and this search brings you here, you are landed on the right page. Here, in this post, we will discuss some points that can help you decide the best BAMS Ayurvedic Colleges in UP.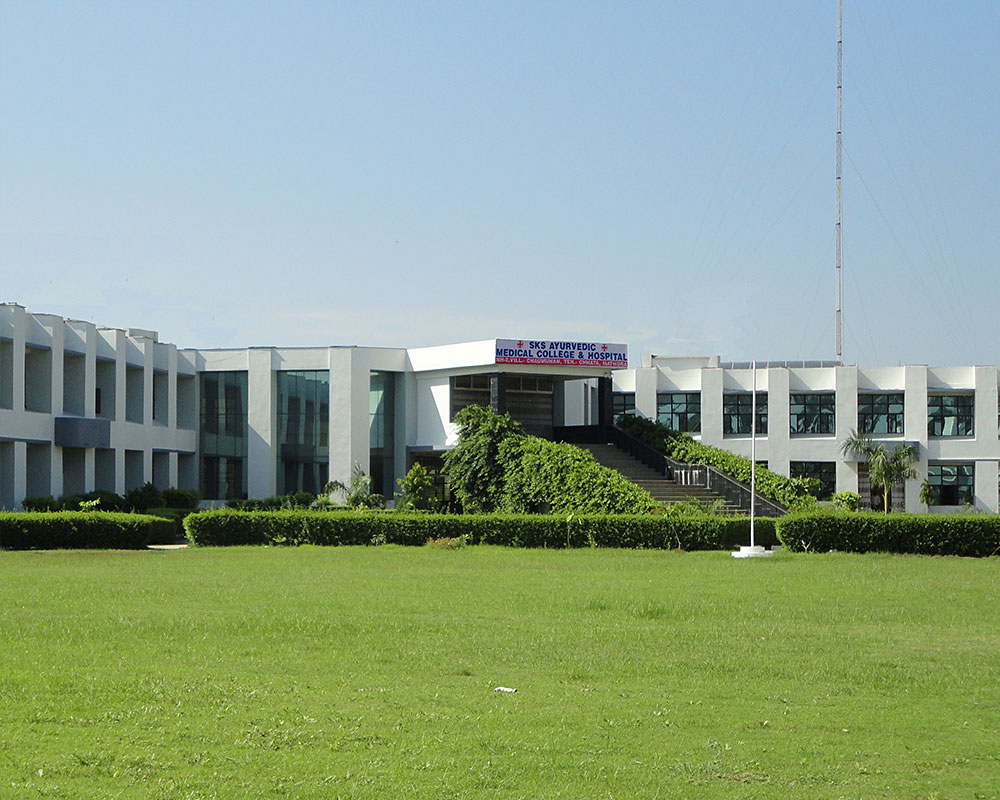 Check for Affiliations and Approvals
It is one of those essential things that will help to know the genuineness of the college. While searching for the best Ayurvedic College in Haryana, UP, Rajasthan, or any other state, always check for the affiliations. Well, if we talk about the SKS Ayurvedic Medical College and Hospital, we would like to inform you that the college holds the following affiliations,
AYUSH, Govt. Of India, New Delhi
Central Council of India Medicine
Dr. B.R. Ambedkar University, Agra
Government of Uttar Pradesh
If you wish to know more about the SKS Ayurvedic College, visit the official website of the best BAMS Ayurvedic Colleges in UP. Everything is available on the site. For any query/doubt, you can also call us at +91 9434788960.