Being the Top Ayurvedic College in Haryana, SKS Ayurvedic College provides our students with the best and most appropriate medical recourses to give them quality education. Our teachers' help students understand various practices that they can use to cure their patients using Ayurveda, depending on the nature and severity of the ailment. Our students are capable of ensuring that which disease can be treated with Ayurvedic treatments, and if needed, they are aware of the situation when the patient needs the surgery.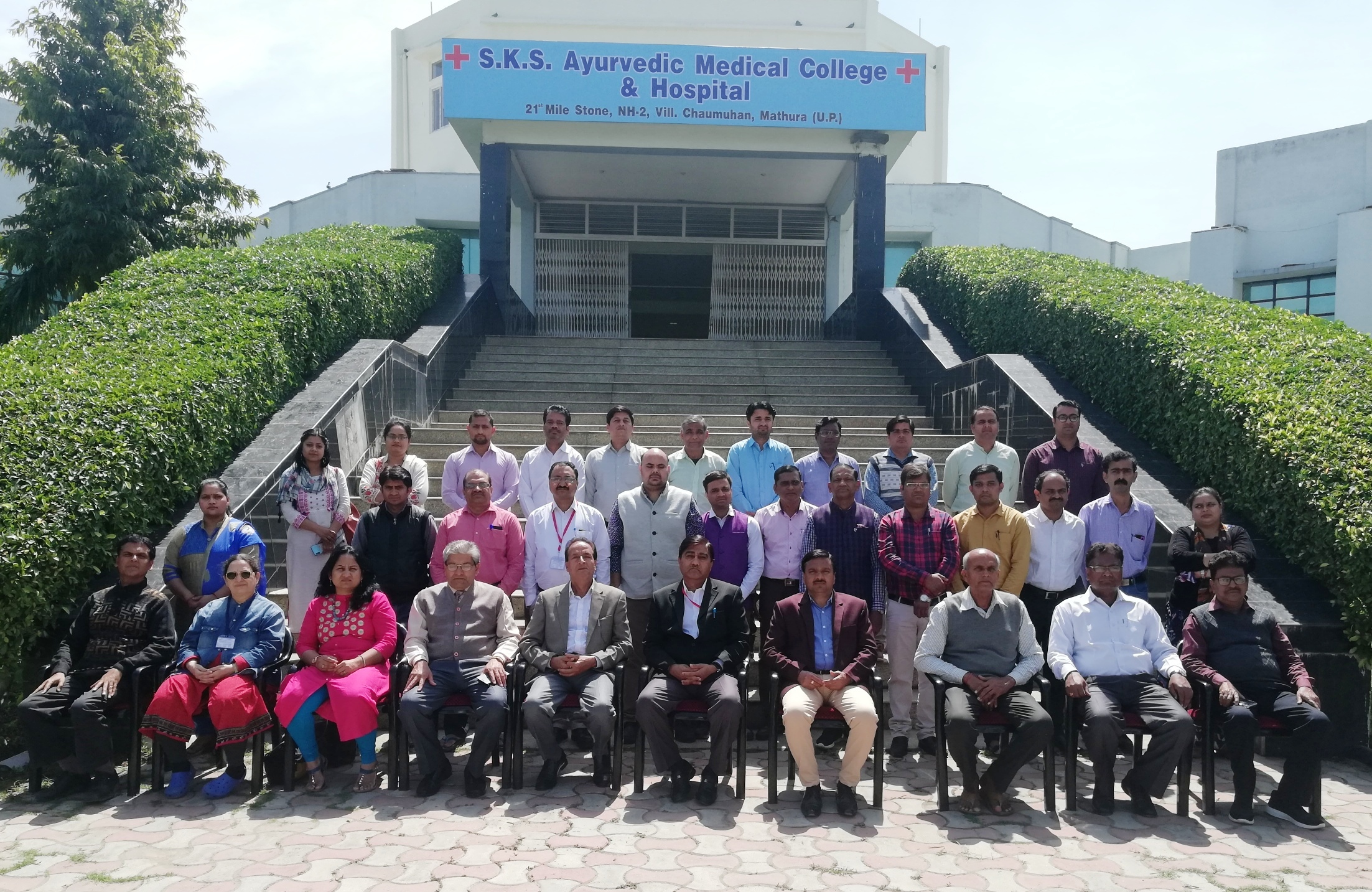 Our BAMS course is designed in such a way that our students will get theoretical as well as practical knowledge. Our BAMS course also includes a 12-month internship, which gives students a chance to employ their theoretical knowledge in the real environment.
What you'll learn at SKS Ayurvedic College other than academic
We maintain an optimum level of satisfaction while providing training for the Ayurvedic treatments. Undertaken by our efficient and proficient teachers, we ensure that students learn to treat their patients with proper care and give them the best and most qualitative treatment at a cost that is barely expensive to their budgetary condition. These are some qualities that no other Ayurvedic College in Haryana will teach students.
Our motto is to prepare our students capable of providing the best kind of care to the patients using the knowledge they learned while studying in the best Ayurvedic College in Haryana.
Therefore, if you are one of those students who wish to pursue BAMS and searching for the top-ranking BAMS Ayurvedic College in UP, Haryana, or Rajasthan to give wings to their dreams, then SKS Ayurvedic College is the best option for you.
Online registration for admission for the upcoming sessions has already started. If you have any doubts/queries related to the admission procedure, course, fee structure, or any other doubt, then feel free to reach us at +91 9434788960/ +91 9997995868 anytime.