The importance of yoga is observed by people all across the globe, especially during the pandemic. This ancient practice has helped millions of people around the world to keep themselves safe from the mild symptoms of the novel coronavirus. Keeping this in mind, SKS Ayurvedic Medical College and Hospital, which is popular for being the best BAMS College in Delhi NCR, mark 21 June to celebrate its significance.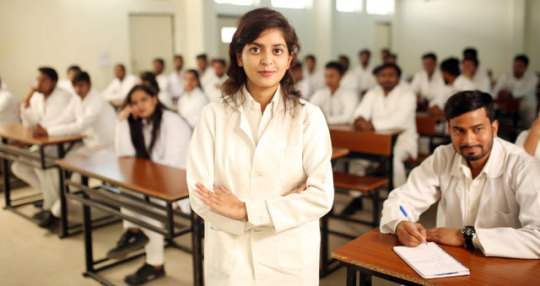 7th International Yoga Day Celebration at Best BAMS College in Delhi NCR
Yesterday on 7th June, yoga day was celebrated all across the globe with great enthusiasm. To mark the celebration, the best Ayurvedic Hospital in Delhi NCR took this day to let people aware of the importance of yoga's healing touch and Ayurveda practices, and how they can improve an individual's well-being when practiced daily.
Yoga & Ayurveda Emerges As Saviour During The Pandemic
During the coronavirus pandemic, several countries from all across the globe including India had witnessed troubled times. During the 1.5 years of the pandemic, people are more aware of yoga and adopted it as a way of living a healthy life. When the deadly virus enters the world, no one was prepared to deal with it. In such a hard time, yoga and Ayurveda emerge as the savior.
Let us see what people think about Yoga and Ayurveda!
Yoga and Ayurveda together can take us away from stress to positivity and healthy life
It's the biggest source of energy in the whole universe
Yoga and Ayurveda together can lead people towards a healthy lifestyle
Want us to be a part of your educational journey?
Being the top ranking BAMS Ayurvedic College in Delhi NCR, we celebrate each event with great enthusiasm. It's the way how we keep our students aware of the events and latest happenings in the surroundings. If you want us to be a part of your educational journey, then apply for admissions. Fill the registration forms and wait for the counseling. The best BAMS College in Delhi NCR shares regular updates about the admissions, BAMS Ayurveda Course Fee, or other important updates on our blog posts.