SKS Ayurvedic Medical College & Hospital is one of the best Ayurvedic Hospitals in Delhi NCR and with the notion of being the best our responsibility has also increases. Apart from providing quality education , one thing which always remains at our centre of concern is the safety & security of students. Not only we provide them security but also teach them and encourage them to how to protect themselves from the upcoming problems. All the students are strictly taught to not to bear any type of violence within or outside the college campus.

Students who wish to pursue BAMS Course in Delhi NCR can also join SKS with an assurance to get quality education as well as security and safety round the clock. We feel proud in ourselves for having those students also enrolled in our college who were looking for CCIM Approved Top BAMS Ayurvedic College in Rajasthan. We at SKS Ayurvedic College not only provide home like facilities at hostel but also round the clock security which ensures best living standards for our hostellers.
Students are encouraged to actively participate in sports and extracurricular activities which provides them with positive mind as well as energy to fight back , to handle win & loss positively. In order to ensure safety mainly of girls security personnel are available 24*7 along with the continuously running CCTV cameras. Within the hostel , wardens are available and they ensure proper maintenance of discipline & law & order of the college.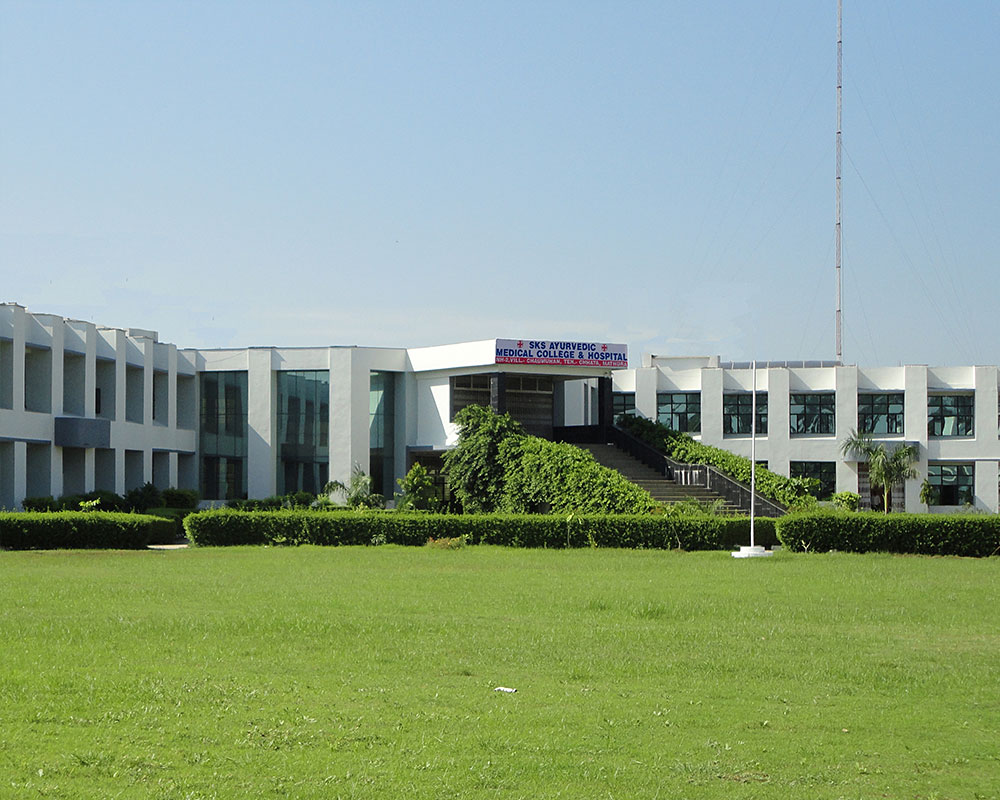 When provided proper care, attention & security students are encouraged to pay attention to their studies as well as it increases for the college within the students.