If you are looking forward to a career as an ayurvedic healer, you should consider getting your ayurvedic degree in Rajasthan. The Bachelor of Ayurvedic Medicine and Surgery, or BAMS is an advanced degree that helps students understand the principles and techniques of Ayurveda in a detailed manner. It also provides knowledge about how to implement those principles for treating patients.
Students can pursue BAMS from any reputed institute, such as SKS Ayurvedic College, if they have completed their secondary education with English as one of the subjects, preferably as their first language.
Choose SKS to Get Ayurvedic Degree in Rajasthan, Open Doors for Bright Future
We provide the best career opportunities to our students
We provide the best internship opportunities to our BAMS students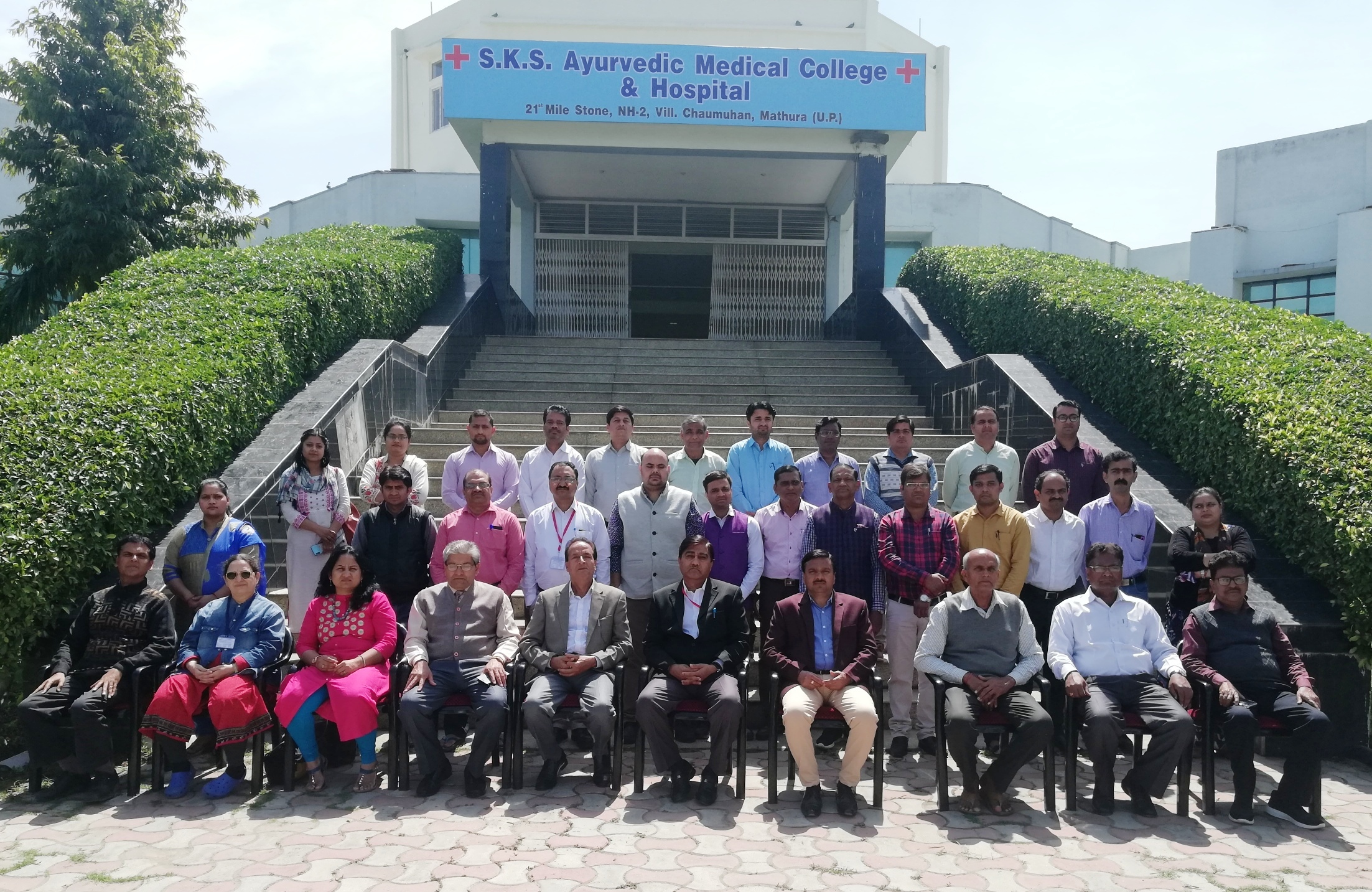 Now, let's get into the details to check out the details of this course and the benefits of doing BAMS from SKS Ayurvedic Medical College & Hospital. So, let's get started!
Best Career Opportunities
SKS Ayurvedic College provides more than just education. It also offers various career opportunities for its students, like internship and placement facilities. It allows students to pursue their careers in the field of Ayurveda. The best part is that you can get a job and start working in a hospital. You can choose from many different careers like
Doctor
Nurse
Pharmacist
Research Analyst etc.
Best Internship Opportunities
Internships at SKS Ayurvedic College are prevalent among students as they provide excellent exposure while they are still studying. Many internships are available in different departments of the best Ayurvedic hospital in Rajasthan. These facilities provide students with ample opportunities to learn about their profession and gain valuable experience during their internship.
Explore our website if you wish to enquire more about the other facilities that students will have after selecting SKS to get their Ayurvedic degree in Rajasthan.