In present times, as people are turning their heads towards Ayurveda to deal with all kinds of health disorders, it has become a hot topic of discussion. Many reputed companies and institutes have started their research work in Ayurveda. Consequently, a particular interest is being shown by people to get aware of Ayurvedic study. If you are expecting to pursue a BAMS course in India, then the SKS Ayurvedic College is the best Ayurvedic College in UP for admission.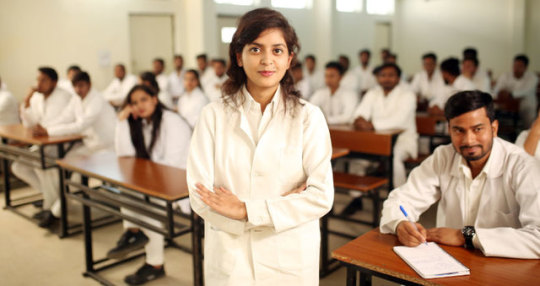 Why SKS College?
Admission to Ayurveda college in India has now become a dream of many students, and they are willing to earn a placement in one of the top ranking Ayurveda colleges in the country. There are many such colleges in UP where you can get admission. But before gaining access, you must understand the ranking criteria, reputation and affiliation. So, let's get started.
Lowest Fees: Top Reasons to Pick SKS College  
We at SKS College, your one-stop destination for the best Ayurvedic education. We are boasted of being the one Top Ayurveda College that offers all modern facilities at the lowest course fee. Our top 10 ranking is just one indicator of how successfully we have achieved our popularity among our esteemed clients.
Conclusion
SKS College is one of the most reputed institutions located in UP.  The Ayurvedic education offered by the college is one of the best in the country, which opens the doors to a promising career in Ayurveda. The college emphasizes clinical training of the students. It imparts them with extensive knowledge about the practical aspects of medicine, which would empower them to become successful doctors in future.
For more information about the best Ayurvedic College in UP, get in touch with us immediately.