I had a dream which I saw not with closed eyes but with my open eyes. The dream to join the process of imparting education in the field of medicine and care . Taking ahead my family background I pursued BAMS Course in Delhi NCR.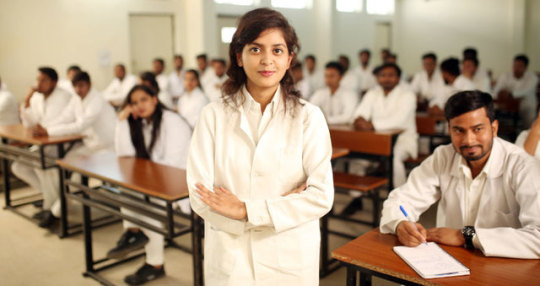 After completing my study I got an opportunity to join one of the Top Ranking BAMS Ayurvedic College in UP , SKS Ayurvedic College & Hospital. I feel in myself very satisfied and proud after joining SKS Ayurvedic College one of the top BAMS Ayurvedic Colleges In North India. The teaching methodology used at SKS is student centric and due attention is paid towards proper hands on experience so that students learn better and apply them in their practice.
As a teacher I was satisfied with the students and their curiosity towards the course of Ayurveda. I got an opportunity to know the students from nearby states also those who were looking for Ayurvedic College Admission in Rajasthan/ MP/Haryana had also joined the college. The college is a good example of unity in diversity itself. The most integral part of the college was the faculty halls. All the doctors within the college were provided the facility of residence.
As a teacher I feel very fortunate to have got such an amazing platform for the process of imparting education. SKS Ayurvedic College one of the best BAMS Ayurvedic Colleges in North India is not just a good platform for students but also an exciting podium for teachers where we do not just fulfill our dreams but also a chance to live the rest of the life while serving the society.