SKS Ayurvedic College is one of the best and well known Ayurvedic Medical Colleges in the district of Mathura. We are approved by department of Ayush Govt. of India, New Delhi , Affiliated to Dr. B.R Ambedkar University Agra Approved by Govt. of Uttar Pradesh and Recognized by CCIM, New Delhi. Hence students looking for CCIM Approved Top BAMS Ayurvedic College in Rajasthan can also join SKS Ayurvedic College for betterment of their future and conquering their dream of being an Ayurvedic doctor.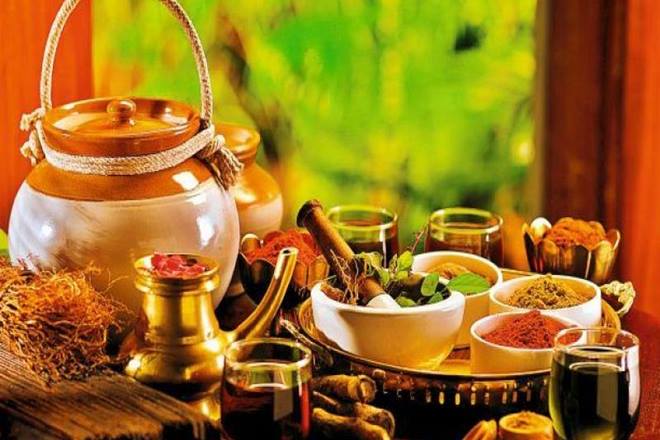 We provide excellence in Ayurvedic Medicine that sets us apart. Through this blog we have mentioned down few points which proves that we are one of the best option for students looking for BAMS Ayurvedic Colleges in UP/Delhi NCR.
Best location, Infrastructure & Campus
We have a state of the art infrastructure as per the guidelines of CCIM. The college is well equipped with aesthetically designed departments & labs. Labs have been designed to suit the students most and to cater their several educational needs. All the departments are headed are devoted and experienced teaching faculty. SKS Ayurvedic Medical College & Hospital provides a well equipped library with collection of both classic and modern works of Indian medicine. Library material is readily accessible to all students faculty and other doctors of the institution. The college is situated along NH 2 with an excellent rail & road connectivity. Thus students seeking admission in BAMS Ayurvedic Colleges in Rajasthan/ Delhi NCR can easily join SKS as we are situated at a comfortable distance from Mathura.
Highly Experienced teachers & doctors
Highly experienced teachers & doctors are the backbone of the college & they are the biggest asset we have with us. All the teachers are highly experienced and devoted towards their profession. Doctors are highly qualified and devoted towards serving the patients.

Quality OPD & IPD facilities
Our hospital has well equipped OPD for the patient along with well equipped dispensary. SKS Ayurvedic Medical College & Hospital provides IPD with the facility of 100 beds. Admitted patients are served quality food under the consultation of doctors.
The blog has been specially written keeping in mind the search of students for best Ayurvedic Hospital In Delhi NCR/ up to pursue their BAMS. All the students looking for BAMS Ayurvedic College in Rajasthan/ UP can visit the website of SKS for further details and for BAMS Course fee in UP based medical college.