During the coronavirus pandemic, Ayurveda has helped my people with mild symptoms of COVID-19 recover at their homes without any hospitalization. Because of its holistic approach and zero-side effect qualities, people not only from India but all across the world are adopting Ayurvedic practices to live a healthy life. The immense popularity of India's ancient science of healing has attracted youths to choose Ayurveda as a career. For a successful career, the first step is to get admission in BAMS College in India.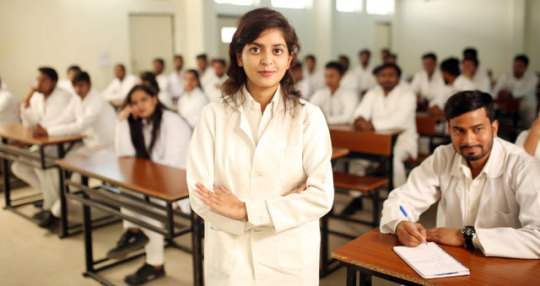 After the cancellation of the CBSE class 12th board exams, now students are not required to wait for their admissions. They can start preparing for the entrance exams. Along with this, it's important to find the best college for their admissions. If you living in Rajasthan and searching for the best college to get Ayurvedic Degree in Rajasthan, then select SKS Ayurvedic Medical College and Hospital with having a second thought.
Course offered by one of the BAMS Ayurvedic Colleges in Rajasthan
The college specializes in BAMS courses. Its 5.5 years which also includes a 12-month compulsory internship. It's included in the fee structure of BAMS in Ayurvedic Colleges. We have our hospital, which is also recognized as the best Ayurvedic Hospital in Delhi NCR, offers students internships so students need not worry about the internship.
If you choose to pursue a bachelor's in Ayurvedic studies from one of the top BAMS Ayurvedic Colleges in UP, then you are taking a step ahead of a promising career. You'll get ample opportunities to get placed in reputed hospitals and earn a good salary package. Moreover, you'll serve society with your services to help mankind.
Are you interested in getting Ayurvedic Degree in Rajasthan? Then complete the online registrations. It's the first step to get admission. For any help, please feel free to reach us.