SKS Ayurvedic College is the best private BAMS Ayurvedic College in Haryana for those who want to start their career in Ayurveda. This course allows students to pursue their careers as a Doctor. The duration of the course is 5.5 years, including a 12-month internship. Students who choose to peruse their BAMS course from SKS Ayurvedic College will get several benefits. If you are interested in BAMS course admission in Haryana, you must check out the pointers given below for more information.
Top Benefits of BAMS Course Admission in Haryana
• Get access to the herbal garden facility
• Association with best Ayurvedic hospital in Haryana for Training
• Best Career Opportunities for Better Future
• Advance Labs equipped with modern equipment
Let's talk about the benefits mentioned above of studying at the best BAMS Ayurvedic College in Haryana.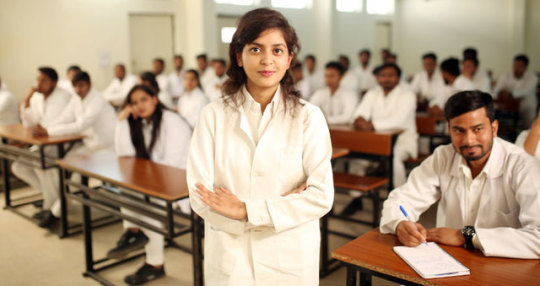 Get Access to Herbal Garden Facility
Students also get an opportunity to learn about herbal medicines directly from natural sources, like plants and trees. They can even visit the herbal gardens for practical training. No other college in Haryana or the neighbouring states lets students access their herbal garden facility, except SKS Ayurvedic College. It's one of the top qualities that make us the best choice for admission.
Association with the Best Ayurvedic Hospital in Haryana
We have associated with one of the best Ayurvedic colleges in Haryana. So if you choose to study at BAMS at SKS Ayurvedic College, you will get an insight into the real-world hospital culture during the course. Moreover, the best performers will also get the chance to do their internship at the college' hospital.
Best Career Opportunities for Better Future
After completion of the course, one will get ample opportunities to have a bright future. You can work as an Ayurvedic Doctor in hospitals or clinics. Other than this, you can also opt to do masters in Ayurveda to give your career an added advantage.
Bottom Lines
 For more information about the other benefits that you will get after BAMS Course admission in Haryana, visit the official website now.