A lot of students chose PCB after class 10th because they dreamed of becoming doctors. In most cases, when people consider becoming a doctor, MBBS is the first thing that comes to mind. Most students are unaware that there are other options available to them other than MBBS. Contrary to popular belief, other courses are available besides MBBS, and some of the top ones include BAMS, BHMS, and BDS. So, in today's post, SKS Ayurvedic College will talk about the BAMS Course Admission in Haryana. 
Know These Things Before Applying for BAMS Course Admission in Haryana
BAMS Ayurvedic Course
Admission Procedure & Fee
Course Duration & Internship
SKS Ayurvedic College – the top private BAMS College in North India would like to start with the basics. So, let's get started!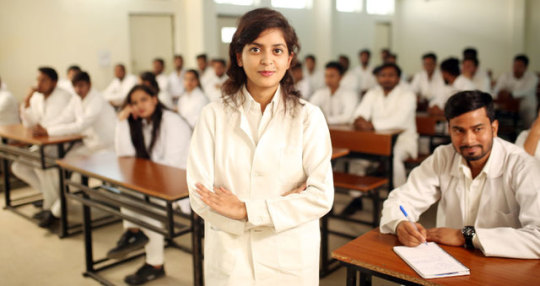 BAMS Course Overview
BAMS is an acronym for Bachelor of Ayurvedic Medicine and Surgery. It's an integrated degree that teaches students the traditional system of Ayurveda.
Admission in BAMS College in India
There will be a merit-based admissions process. Thus, to get into a top-ranked Ayurvedic College in Haryana, students must pass the entrance tests with good scores (NEET). Call us at +91 9434 788 960 if you would like more information about BAMS Ayurveda Course Fee. 
Course Duration and Internship:
It takes 5.5 years to complete the BAMS Ayurveda Course in India. The academic program consists of 4.5 years of academic work and one year of internships with real-life experiences, varying by the college. Ayurvedic internships are offered to students at some of the best private BAMS Ayurvedic colleges in UP. Students often have to find internships in colleges. 
Conclusion
SKS can help students with internships, so they don't have to stress about finding placements. The college is associated with the best Ayurvedic Hospital in Haryana. Consequently, students will gain hands-on experience in the hospital under the supervision of their doctors.
We hope that this has a clearer understanding of what the BAMS Ayurveda course is all about. Please do not hesitate to ask for assistance from professionals if ever you find yourself in doubt or confused about BAMS Course Admission in Haryana.